My manicure this week is pretty simple. It's called Rusted Bronze.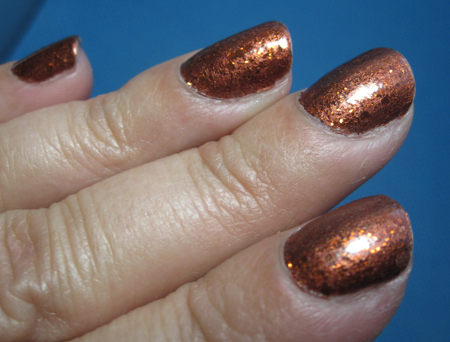 I did a base coat of Bronze by Love & Beauty at Forever 21.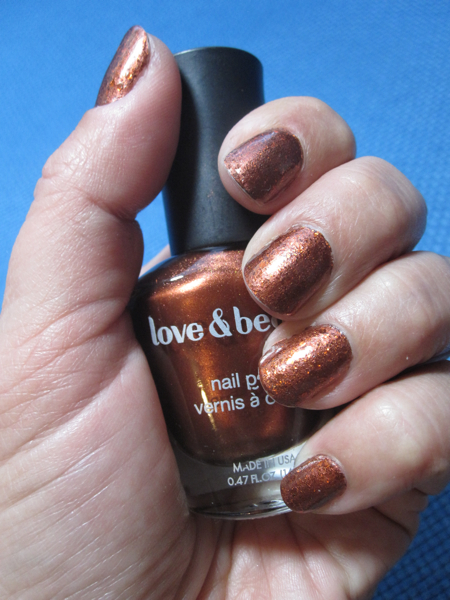 Over the top of that, I put one coat of Rust by Love & Beauty.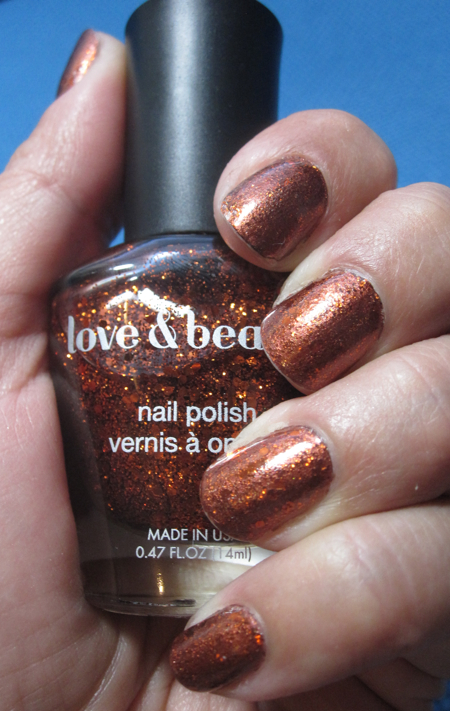 Here's the matching pedicure.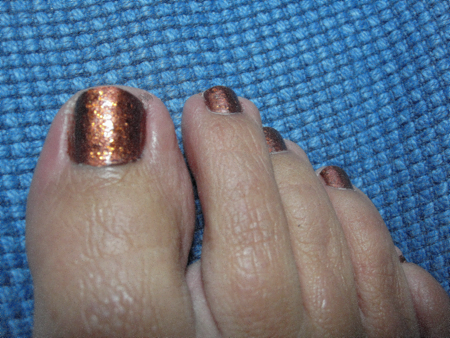 Despite two coats of OPI Top Coat, I had chipping on the manicure within a couple of days, so I guess the OPI Top Coat isn't quite the miracle worker I thought it was. The polish HAS last almost a week with touch ups, so that's pretty good for a three dollar bottle.