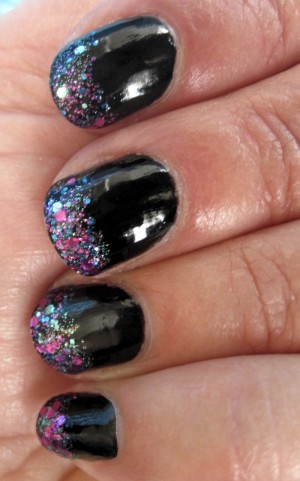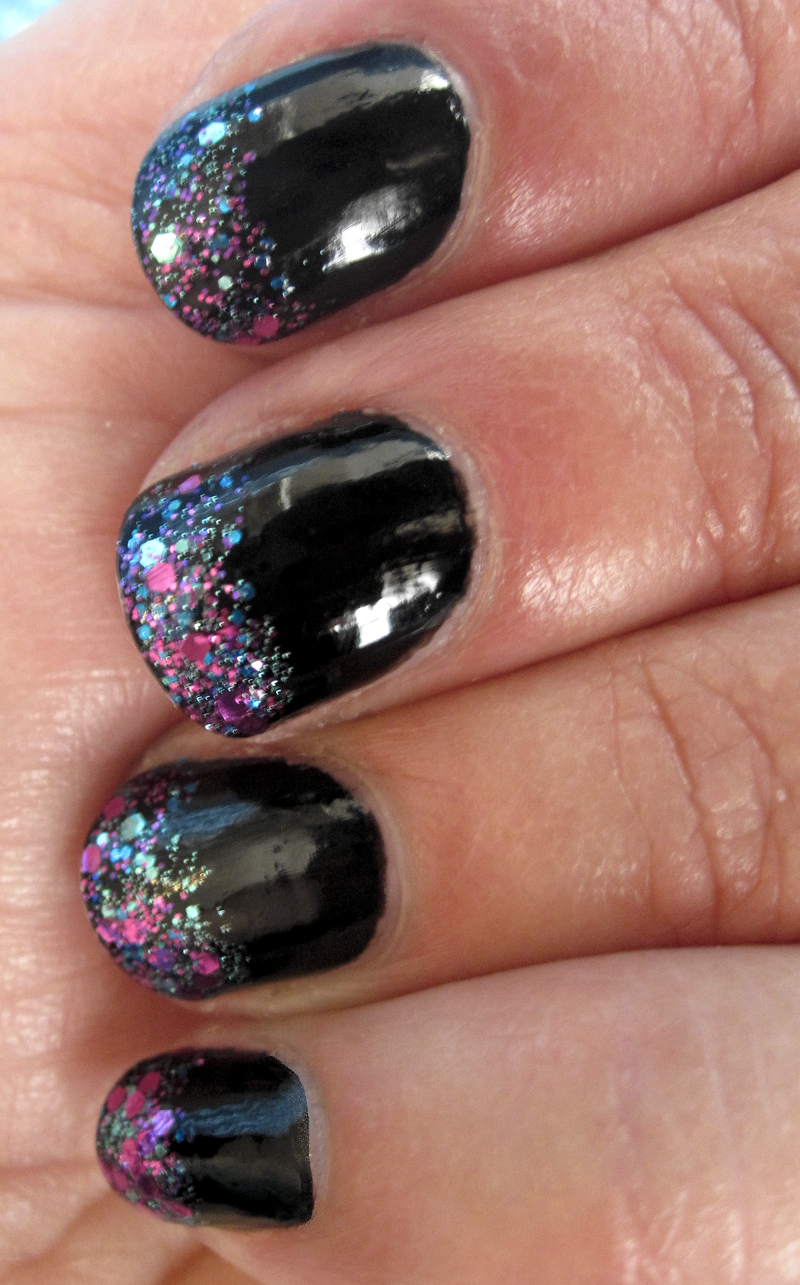 I have been shockingly pleased with the Sinful Colors Black on Black nail polish. It goes on well and covers much better than an inexpensive polish should. I bought it at Walgreens for only a couple of dollars, so I expected far less from it. It looks especially good highlighted on the tips with the Jordana glitter polishes.
I really did this manicure as an experiment. I was going to try to do a matte black with shiny tips, but at the last minute, I chickened out and just did glitter tips instead. I'm glad I did, because I'm really pleased with this manicure.
Black is such a hard color to work with and if I mess up at all, it's really hard to get off my cuticles and skin. I think I'll try this kind of manicure with a softer color and see how it turns out.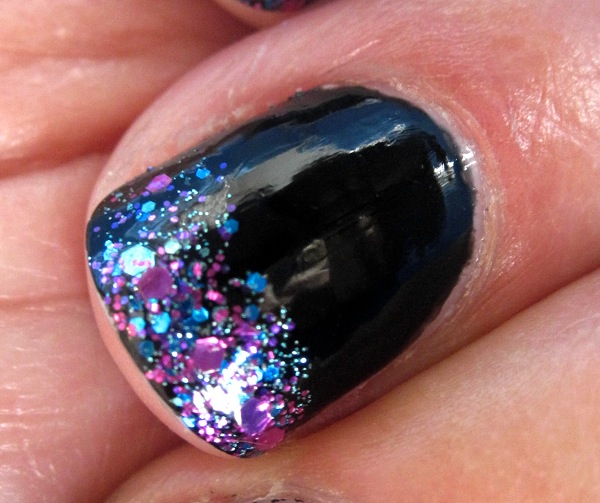 I'm surprised at how fun just playing with fingernail polish can be. It feels like a little bit of art that I get to do and enjoy for the brief moment before it is obliterated by all the physical things I do with my hands every day.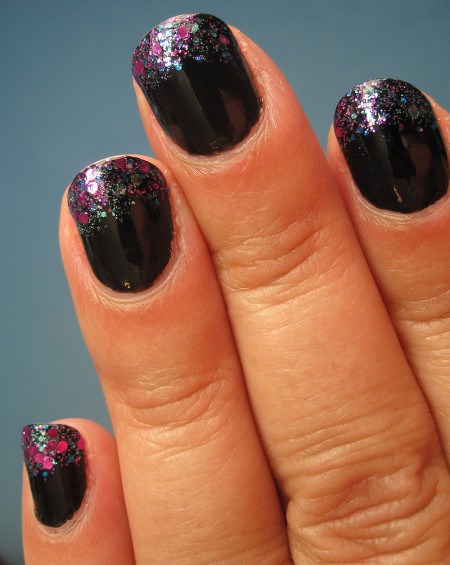 Sorry, no matching pedicure this time…