Of all the printable downloads available from Matthew Mead's Halloween Templates, I like this treat box the best.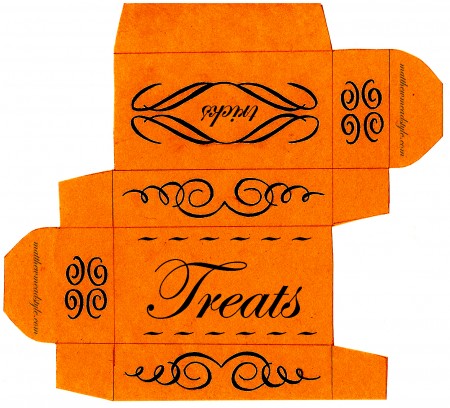 To make it easier to print, I created one with two: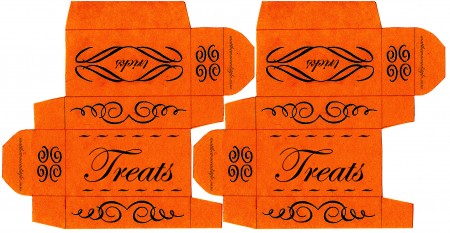 If you print that one up on an 8 1/2″ X 11″ cardstock, sized to fit, you will get two treat boxes per sheet.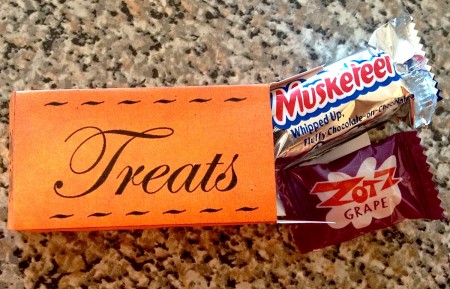 Each box will fit a fun size candy bar and one other small candy. They're just perfect for an extra touch. I think I'm going to personalize mine with our name. So excited!