I have to interrupt this Halloween coverage, because Swatch sent me an email announcing the Deep Shine Collection.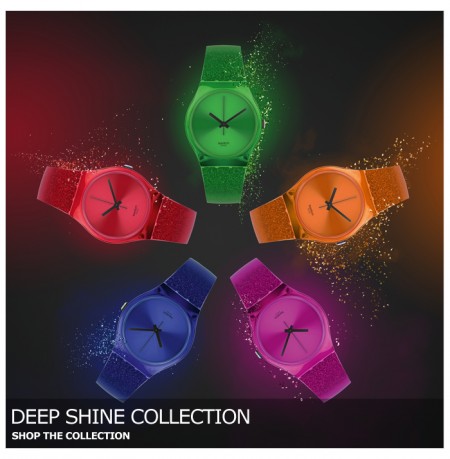 DEEP SHINE COLLECTION: GLITTER, GLOSS & EYE-POPPING COLORS

A colorful set of five glittery, high-gloss watches. With the holiday season and the New Year just around the corner, there are plenty of reasons to celebrate.

The five models in the Deep Shine Collection make the perfect wrist candy, with trendy colors and high-gloss surfaces littered with glitter that sparkles and shines.
I had seen them on Second Watch and they looked much better: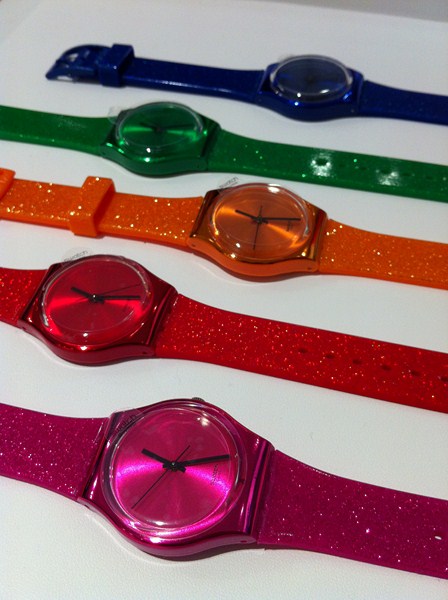 My first instinct was to buy them all for their glittery goodness, but upon closer inspection, they're just normal watches with glittery bands. The bands always break on me within a couple of months, so I think I'll pass on these ones.
Shucks, I was so excited about them when I first saw them…