One of my favorite parts of decorating is pulling out all my Mad Scientist stuff. I have bubbling beakers and peaked gauges, but what I DON'T have are some good specimen jars. I came across this one and I REALLY want to make something similar.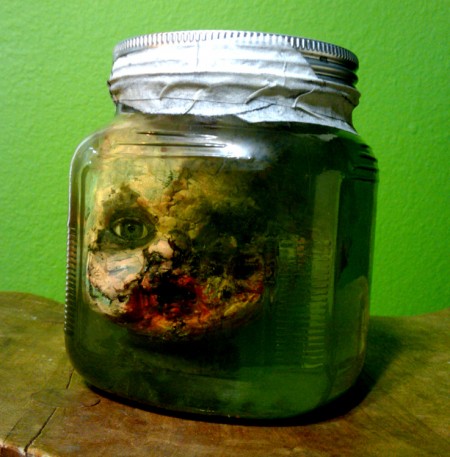 I also like these pickled brains from Martha Stewart.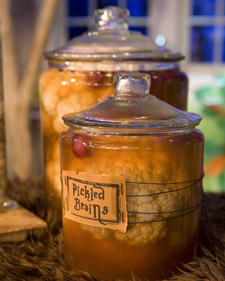 This particular one is creepy because the skeleton's hand is covering the baby's mouth.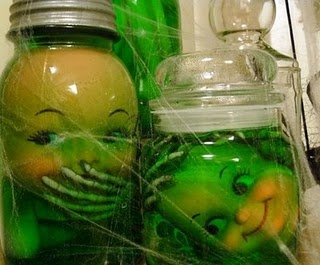 These are candles, which I don't particularly care for because I don't want to burn anything and I want the specimen to MOVE when the jar is picked up. THAT'S what makes a specimen jar creepy.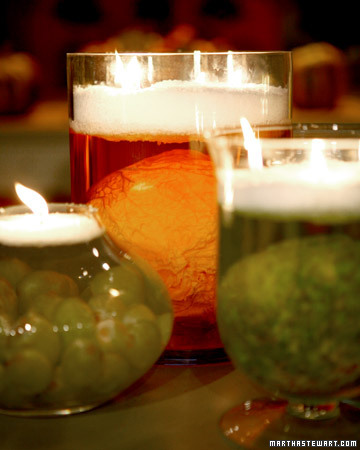 Dave Lowe created these jars for the holiday.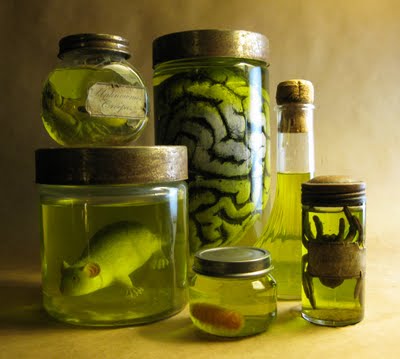 As always, click the pictures to see their source.
Update 10-11-12
I actually DID this project this year. One baby doll and two pickle jars. I spray painted the lids with Rust-Oleum Hammered Metal Finish Spray in Silver.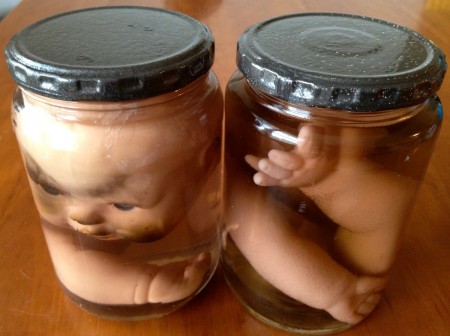 I filled the bottles with water colored with one drop of green food coloring and one drop of red food coloring. I also distressed the baby's face by holding it over a lighter. Looks pretty creepy to me!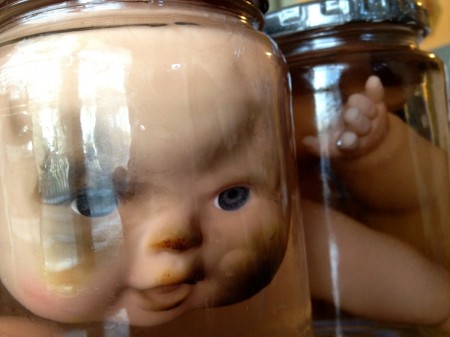 Happy Haunting!