This year, Disneyland hired Jack Black, Will Ferrell and Jason Segel to pose as the Hitchhiking Ghosts for an advertisement. I think they look awesome!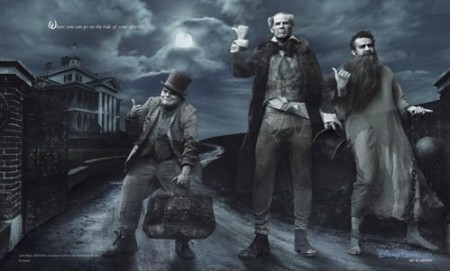 Here is the original from Television Tropes & Idioms: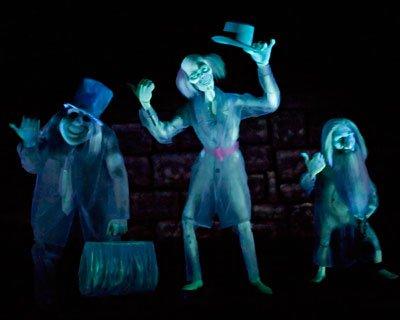 Jack Black is a little short and Jason Segel is WAY too tall. They should have hired Danny Devito instead. Other than that, they look great!
Photo via: Update: Celebrities as Disney Characters! – Cheezburger – BETA
Update 09-24-13
Here is a behind the scenes look at the photography session:
Oh, how I love the Haunted Mansion!