Just in time for Halloween, I found this awesome science fiction short film that reminds me of a wonderful cross between AI, Blade Runner and Max Headroom. See it here:
I love the concept of being able to upload your memories into a computer and reload them into a "New You."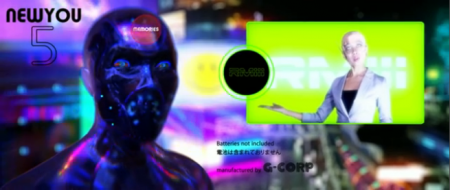 It was an idea that made me love "Down and Out in the Magic Kingdom" by Cory Doctorow. It would probably mean the end of the world as we know it, as so tragically illustrated in Joss Whedon's Dollhouse Series, but that doesn't stop me from wishing that I could somehow live forever.
Oh, and all the people in that little video would be GREAT Halloween costumes!
Via: True Skin Sci-Fi Short Nails That Blade Runner Vibe | Underwire | Wired.com