I absolutely adore the look of this manicure. I started out with a base of two coats of Ulta's Army of 1 nail polish.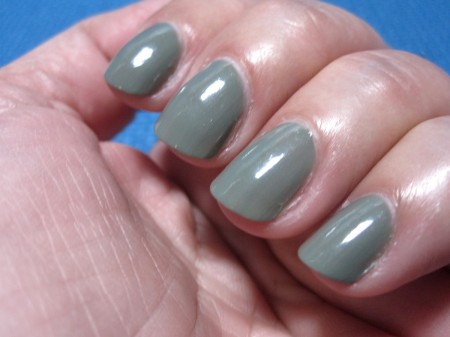 Then I added two coats of Beetle by Hard Candy.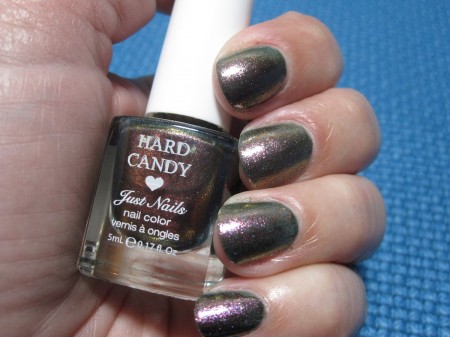 This manicure looks so good. I love how Ulta's Army of 1 is a great base coat for Beetle.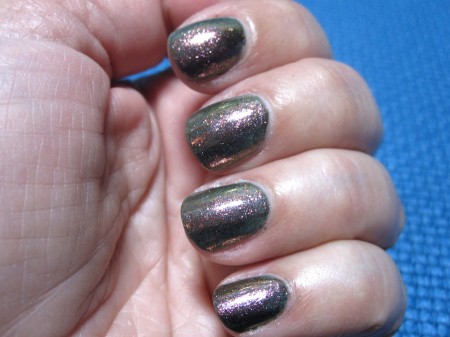 The camera can't fully capture the iridescent hue of Beetle and how it reflects green, yellow and purple depending on the angle of the light. Gorgeous!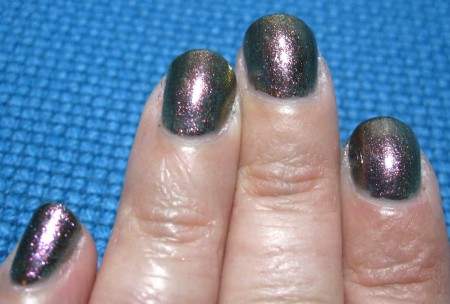 How I wish I had left well enough alone with this manicure, because what I did next completely RUINED it. Tune in tomorrow to see what happened.