This manicure is an example of "Leave Well Enough Alone." I started out with a base of two coats of Ulta's Army of 1 nail polish.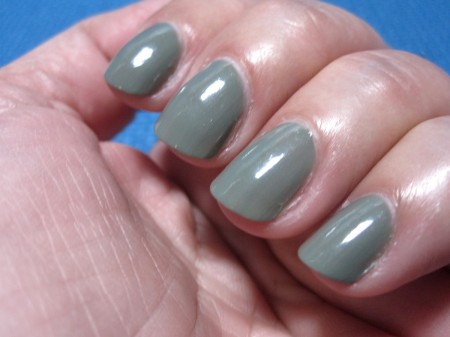 Then I added two coats of Beetle by Hard Candy.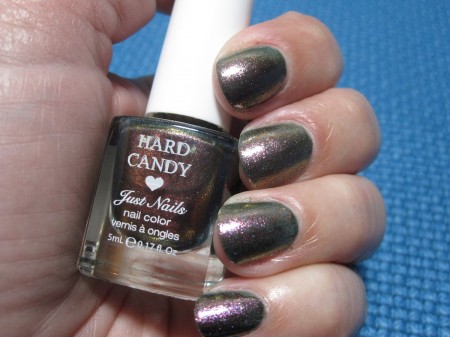 After that, I added one coat of the second step of Revlon's Moon Candy Orbit.
Even though it was only one coat of that polish, the pretty mylar pieces made the manicure feel thick and lumpy.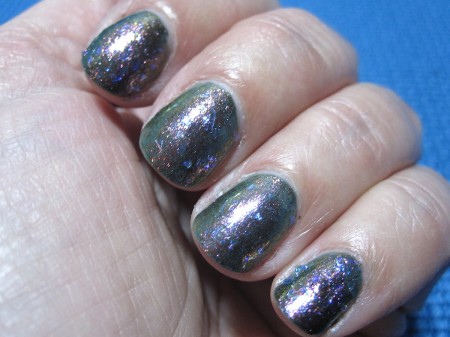 I hated the result so much that I took the polish off within a half hour of it drying.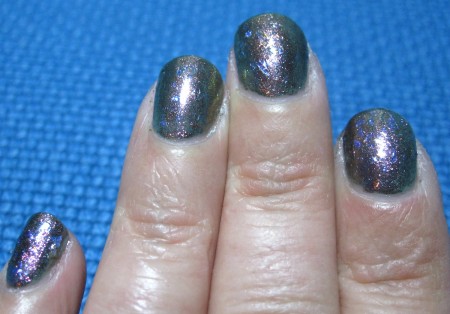 I had no idea that the FEEL of a manicure is so important. The jagged and lumpy mylar pieces were gorgeous, but they made this manicure feel scratchy and unpleasant. I should have left well enough alone…