For years, I have looked for a nice, chocolatey creme polish to replace my aging Revlon Java Bean polish that I loved so much. I didn't want any glitter, even though I'm a fan of glitter. I didn't want any metallic, even though I'm a adoring fan of metallics. All I wanted was a creamy chocolate brown for my nails.
I've finally found it with Essie's Mink Muffs polish.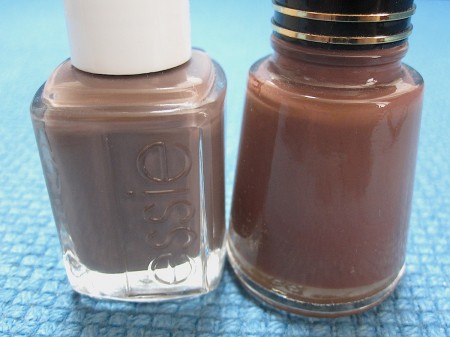 Although not exactly the same hue as Revlon's Java Bean, it is very close and looks very good with my skin tone.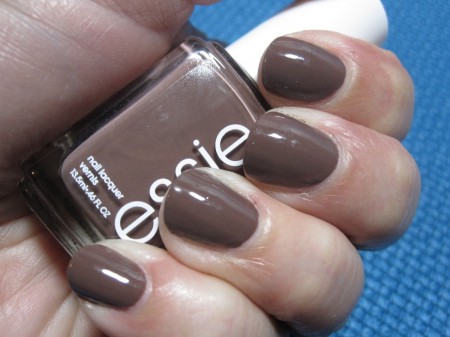 It takes two coats to fully cover the nail without streaking.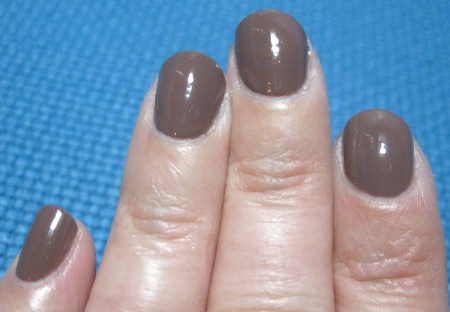 I've been pretty happy with this color and how it looks as a base for stenciling.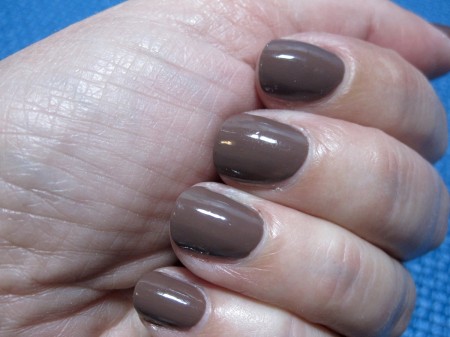 Tune in tomorrow for the Fall Foliage Manicure that uses this polish as a base.