This manicure didn't last me very long because the stenciling at the tips wore away quickly, but while it was here, it sure was pretty, very much like the changing leaves in Fall.
I started with two coats of Essie's Mink Muffs.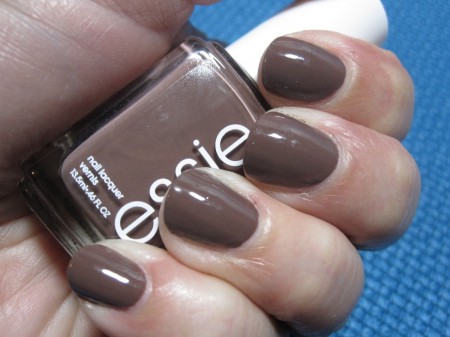 Then I used the Bundle Monster Stamping Plate #BM217 and the Konad Special Polish in Green.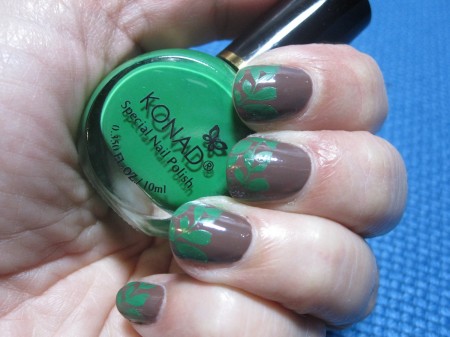 I was going for an autumnal sort of feel with the leaves and the brown.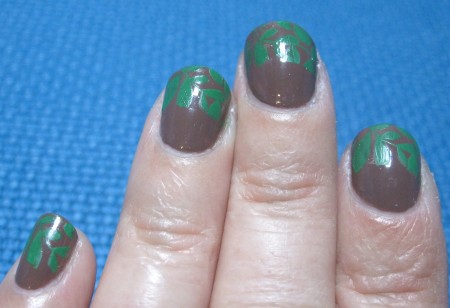 I particularly like how good the two colors look together.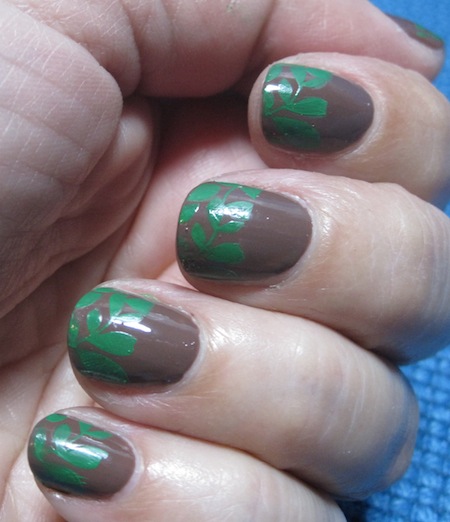 The stamping wasn't quite as clean as I would have liked, but it turned out good enough.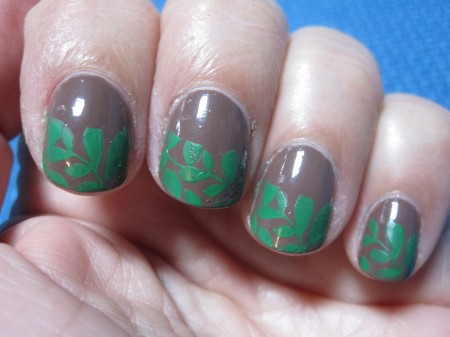 Whenever I'm feeling down, it's always a pick me up to do my nails. When they turn out as well as this manicure, it makes me even happier.