I have been wearing this manicure for the last few days and I have been quite happy with it. I call it: Shannon's Violet Velvet Attitude Manicure.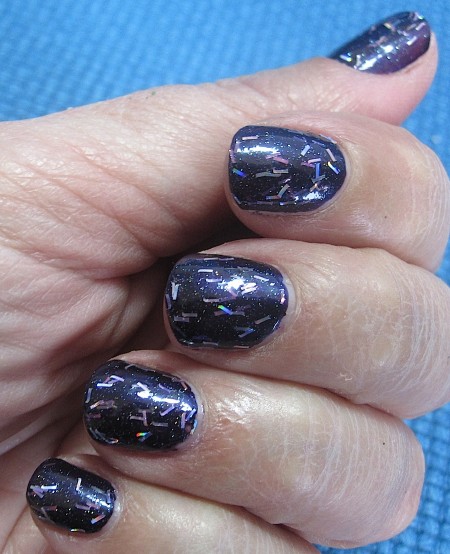 More photos and how I did it after the break…
When I swatched all the polishes in the 2012 e.l.f. Nail Polish Cube Set, I finished with ONE coat of the ELF Violet Velvet for my REAL manicure.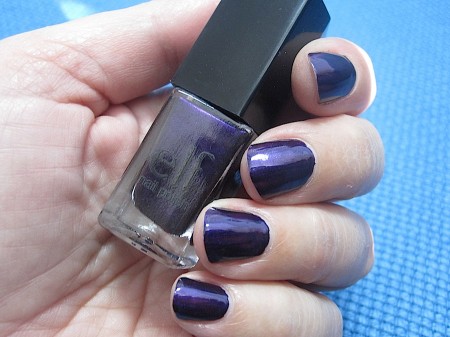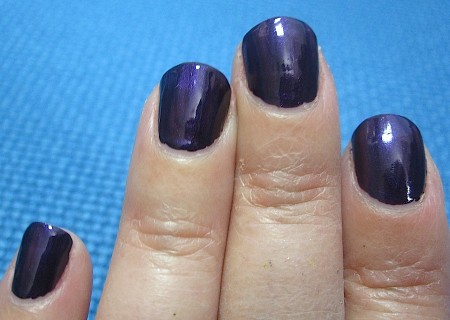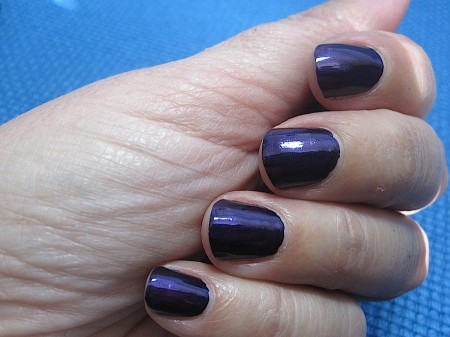 On top of that, I layered three coats of Shannon's Attitude by Barielle.