I was feeling in the Christmas mood, so I did a Christmasy manicure called, Christmas Camping. You can see it here: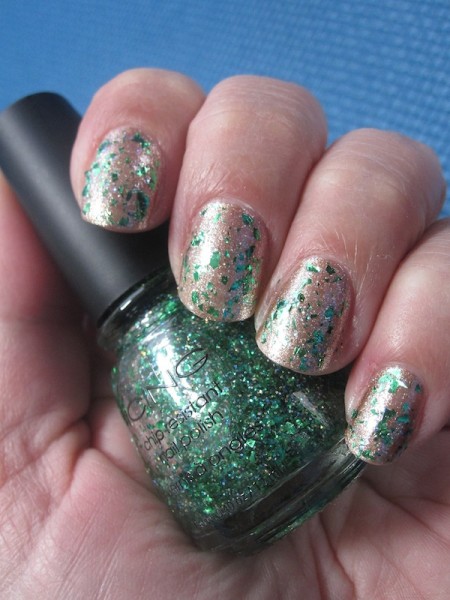 Click to read how I did this manicure and for more photos:
First, I applied one coat of E.L.F. Blushing Beauty from the Nail Cube Gift Set.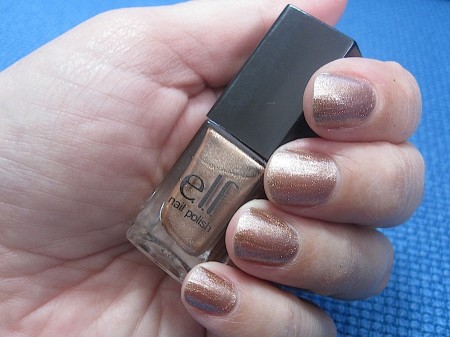 Then I put on two coats of Gone Camping by Icing on the top. I bought it at the Icing store in the mall. I can't find it online for sale.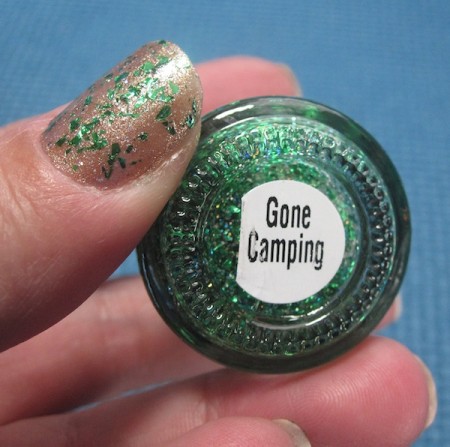 Gone Camping is VERY chunky and it will stick up on your nail, as you can see on my forefinger in this photo.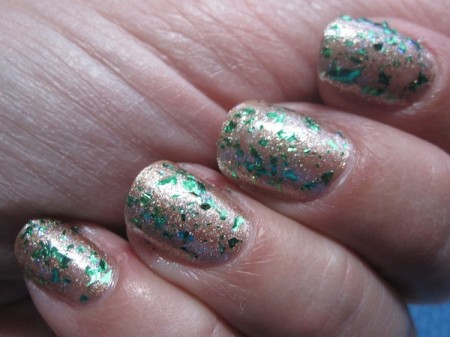 Despite the chunkiness of Gone Camping, it looks really good.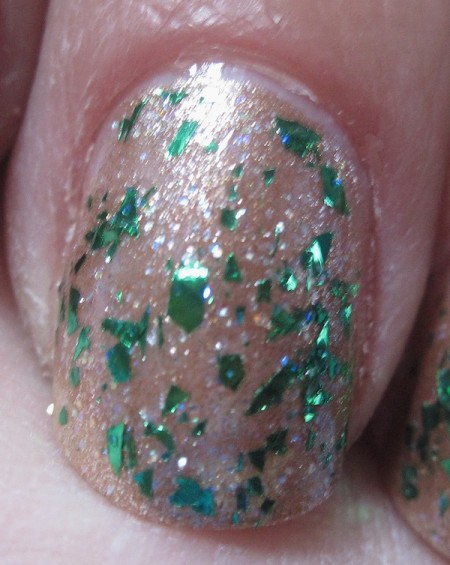 Since it's so early in the season, I didn't want a manicure that SCREAMS Christmas, so I thought this one was just Christmasy enough with subtly.