Here is a shimmery manicure that is great for a Christmas party or any wintery day.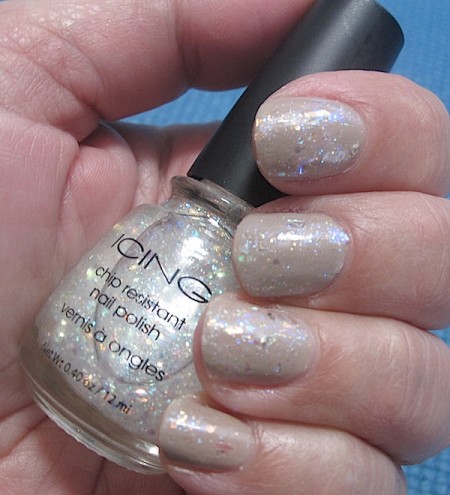 You can see how I did it after the break…
I started with one coat of E.L.F. Desert Haze from the Nail Cube Gift Set.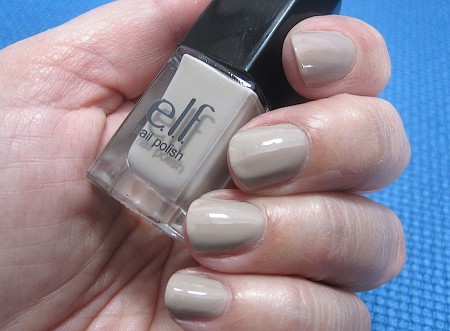 Then I added two coats of Sugar Cube by Icing.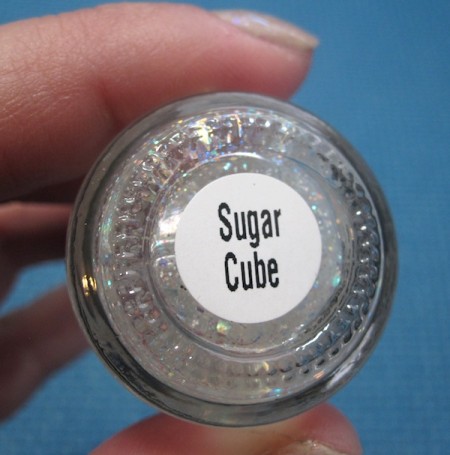 The the simple base of Desert Haze contrasts perfectly with the shimmer of Sugar Cube.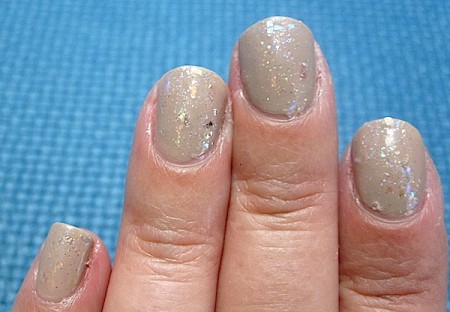 The one problem that I have with Sugar Cube is that it's quite chunky. You can see how high it is on the nail in this photo.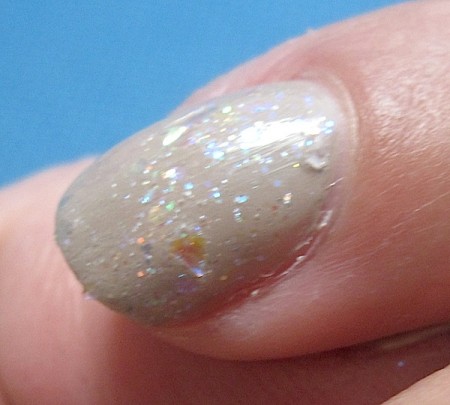 From far away, however, it looks really good. You just have to get past the FEEL of the polish on your nails.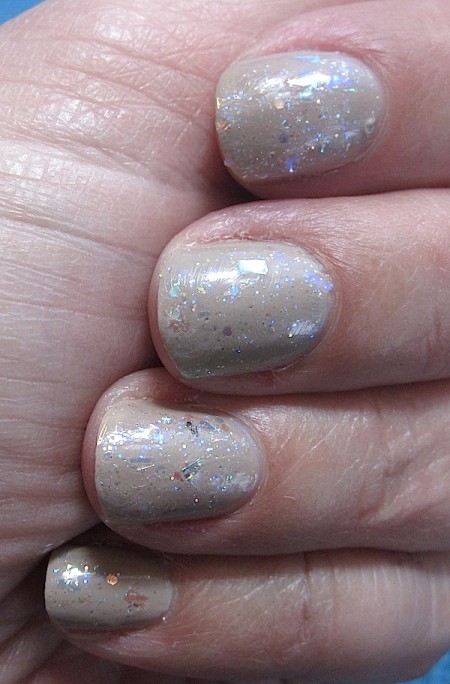 Up close, the iridescent flakes just pop!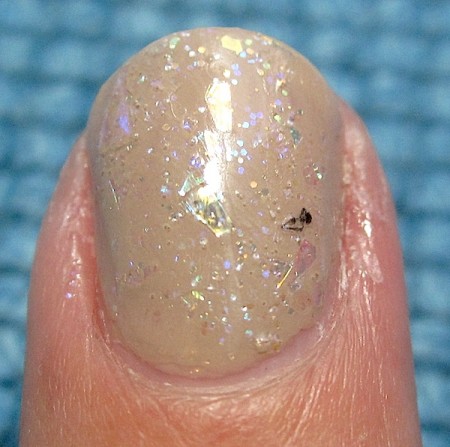 This holiday, do something really fun with your fingernails!