Wil Wheaton posted this picture of John Waters' mugshot. I had no idea where it came from, but I loved the picture so much that I had to track it down.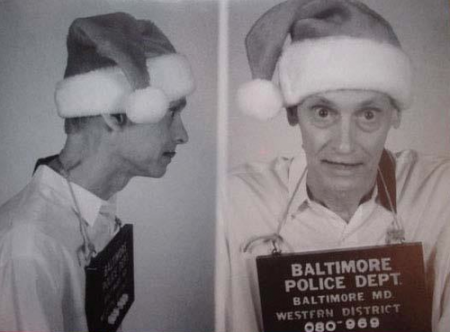 According to Dreamland News, John Waters sends out Christmas cards every year.
Every year, John Waters sends a personally signed Christmas card to a select list of friends and associates. Over the years, several of these cards have found their way onto the net, so I collect them here as a special holiday greeting to you.

Pictured above is 2006's card, a genuine mug shot from the Baltimore Police Department.
I feel a little jealous that I don't have an awesome mugshot of myself to send to all my friends in a Christmas card.
Whatever turn your holiday takes, I hope it's a happy one!