A special thank you to Thom Allen for sending me the link to this candy heart that says, Pick Me! posted by cuteculturechick.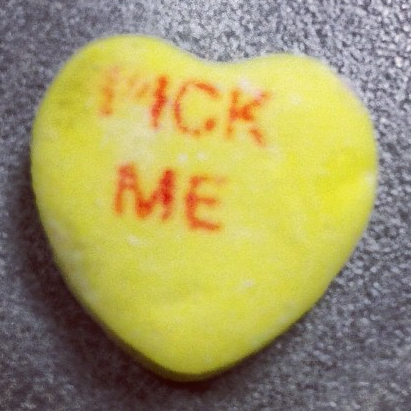 Here is another one I found posted by KateeMacG on Flickr. This is just a tiny portion of her beautiful picture. Click on the link to see the full-sized photo.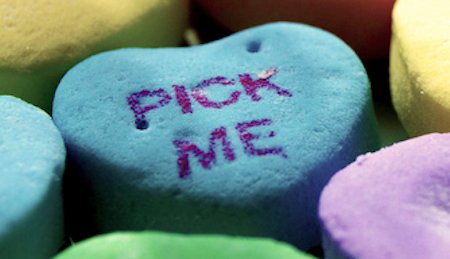 I've had many lovely Valentine's Days over the years, but time and time again, people are grateful for my story of my worst Valentine's Day I ever had. Here are the links to the story.
I wrote that back in 2004 and ended the story with:
I think I'm still angry at my dad for making me hide the only Valentine I ever got for fear that it would be burned. I'm even angry at my mom for not protecting me from his psychosis. That's why I hate Valentine's Day.
The funny thing is, writing this story nine years ago somehow healed my sorrow. I'm still sad when I read the story, but I'm not angry anymore. And, I certainly don't hate Valentine's Day anymore.
Not even when I remember the story of The Purloined Valentine Box Idea do I feel bad about the holiday.
I just have happy memories of Carol and me making my new Valentine's box. I only wish I had a photograph of Carol standing with me next to the box because she helped me so much that day.
It's funny how the holidays mark out our life like notches on a piece of wood. It's almost as if we need the holidays so that our lives don't flash by in a whoosh of daily routine. Whether it be good or bad, enjoy this Valentine's Day. Whether you get hundreds of Valentines or one sole and precious one, make sure you cherish today's celebration because tomorrow you will look back fondly on it whether it was miserable or joyful.