The incredible NakedJen picked up these Loreal Nail Lingerie stickers for me at Sundance in January. I love them so much that I refuse to USE them. I have literally looked at them, planned on trying them out and deciding to "save" them for a special event at least three times. It's not like I have a special event planned anytime soon. I just think they're too pretty to just put on for the fun of it.
Instead, I made my own manicure, imitating the style. I used OPI's My Very First Knockwurst for the base coat.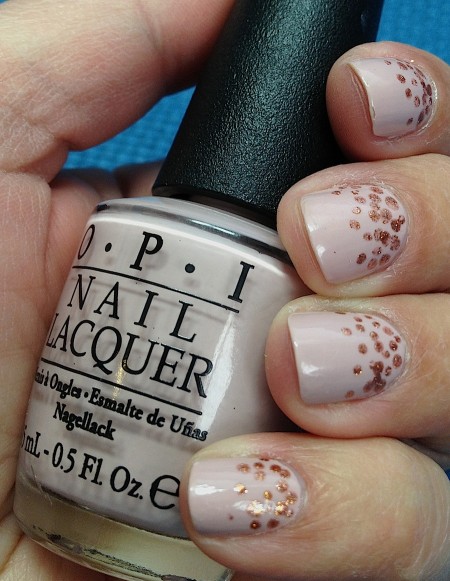 I then used OPI's DS Glow and a Dotting Tool to add random dots near the cuticles.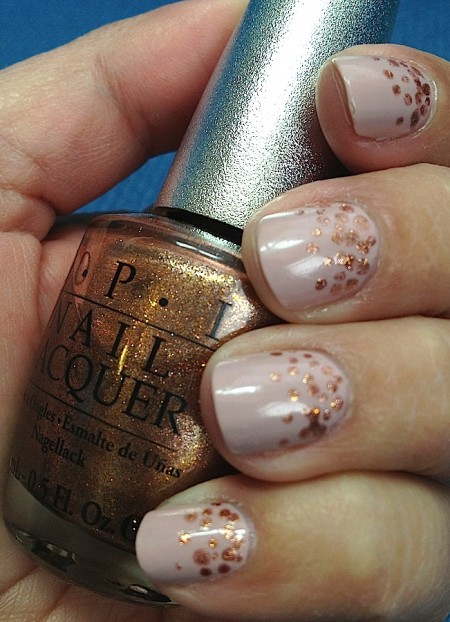 Here are a few more shots: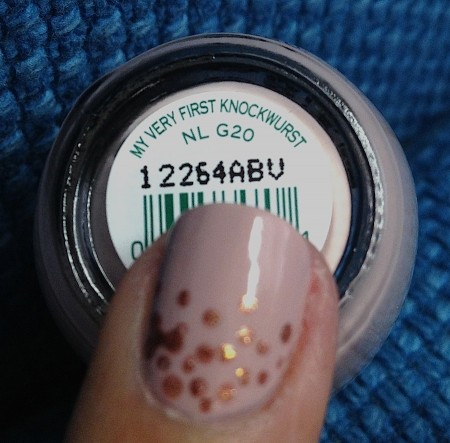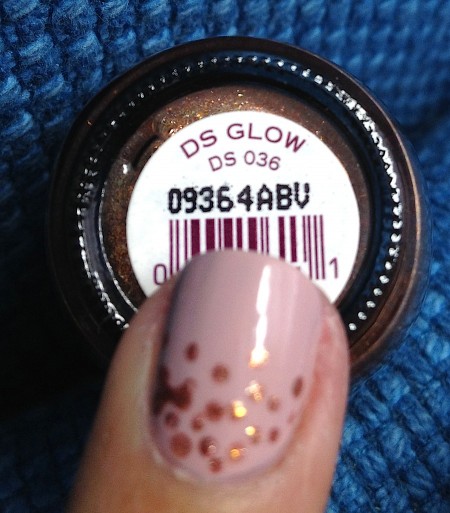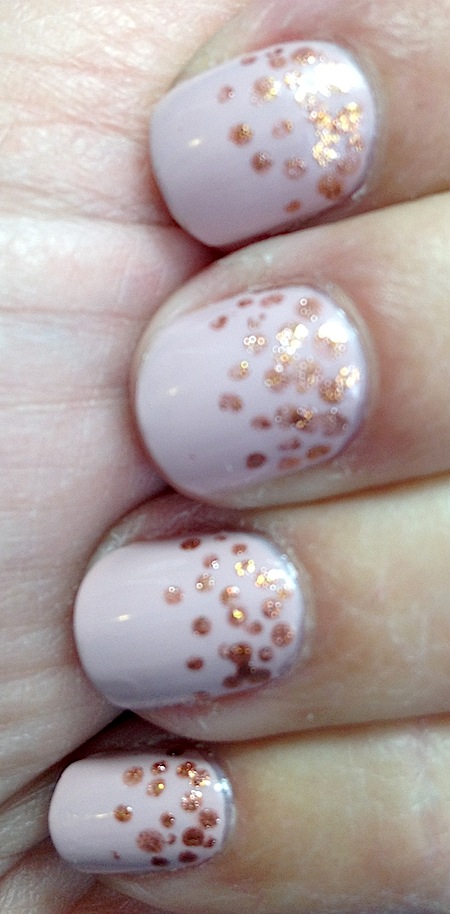 Here is an image of what the real thing looks like over a lovely aqua polish from Leading Lady Makeup: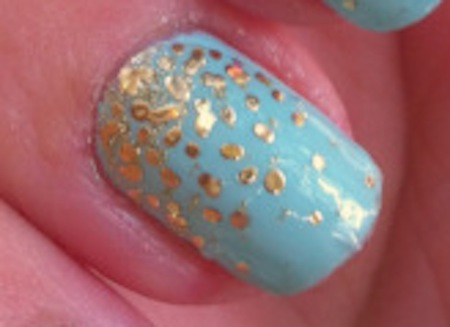 Considering how easy it was to dot on the polish, I'm beginning to lose the feeling of awe I have for the Loreal stickers. I could have this glamorous look whenever I want just by dipping a dotting tool into my favorite polish ANYTIME in ANY color. Why would I spend the 15 bucks on the stickers?