A special thank you to Richard for pointing out Jenna's Swatch in the movie 13 Going On 30. You can see it here on this YouTube video at the 5:32 mark.
Here is a screen shot of the watch.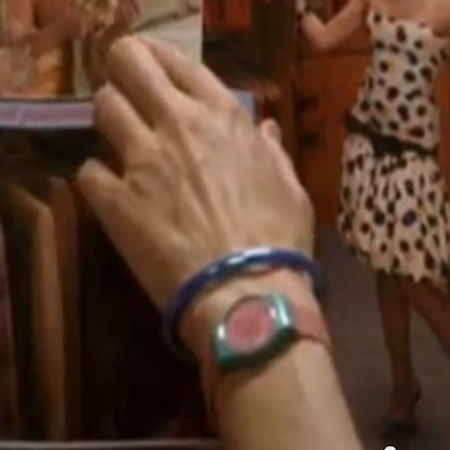 It's the Pink Champagne Swatch LL105. It's not one I own, so I wouldn't have recognized it if it hadn't been for Richard.
I haven't seen 13 Going On 30 either, but now that I see that there are some retro scenes, it makes me want to try it out.
Speaking of Swatches in places that I wouldn't expect them. I saw a Maxi Swatch in the background in the British television series, My Mad Fat Diary. Khloe is sitting in front of one in Rae's room in Season 1 Episode 3 at the 47:42 minute mark: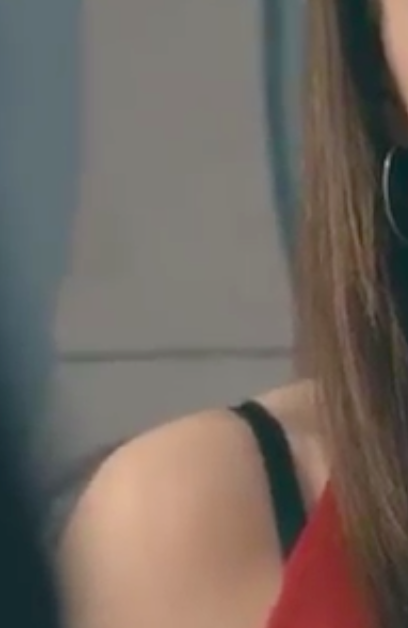 They've blocked the face, so I can't tell which one it is, but it's definitely a Maxi Swatch.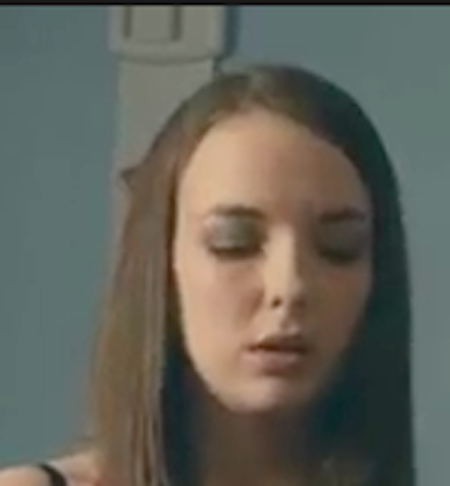 In Season 1 Episode 2 at the 35:04 mark, however, there is an anachronism. Rae is wearing an Indigo Lacquered Swatch, which only was released in the Summer of 2012. I know that's really nit-picky, but Swatch didn't even MAKE watches in that size back in the Nineties.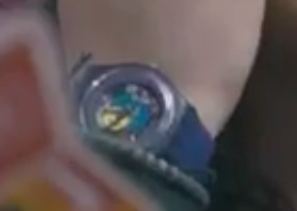 Of course, Coupling is its own anachronism. The British TV series is one of my favorite from the Nineties. Oliver's "Naked" living room had a Maxi Swatch on its wall in Season 4 Episode 5 at the 15:49 mark: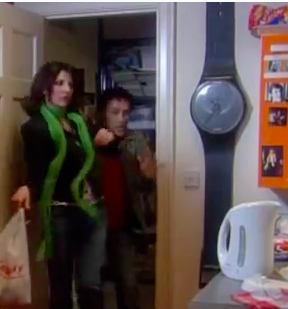 Unfortunately, they hung the watch UPSIDE DOWN on the wall, so it looks really strange. It's amazing to me how important that is. I can't look at that picture without wanting to FIX the watch on the wall.
I feel a little silly documenting the glimpses of Swatches I've seen in movies and television, but it makes me happy somehow. It's as if my past and my love for the watches transcended me and found itself in my favorite movies and shows, giving me validation. I'll keep looking for them and share with you whatever I find.