Stacey and Dan bought me the BEST mini fingernail polish set last week! It's called Life's A Beach from Sephora. I immediately did a manicure the night they gave it to me because I loved all the colors. Mike talked me out of coloring a different color on each finger, despite the fact that they had conveniently given me TEN colors and TEN fingers to match. Instead, I took my favorites and made a manicure that I LOVE!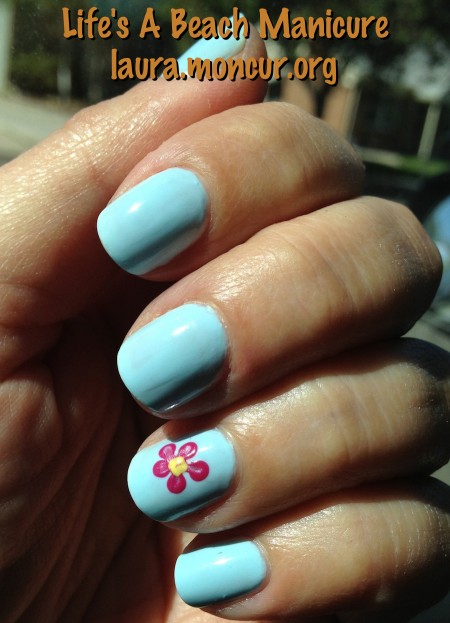 I used Havana Dreams for the base color. For the flower, I used It's All About Me for the petals and IM Beauty for the center.
Here's a closeup of the flower.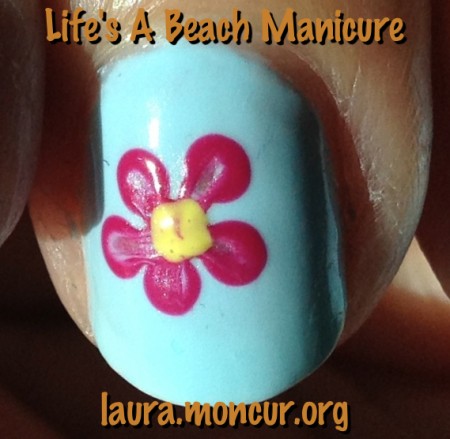 I had so much fun with this. I know this manicure will last about a week, but I'm so tempted to take it off to do another one with the colors from that mini kit!