This photo from Retronaut reminds me that this day and age doesn't have a monopoly on creepy.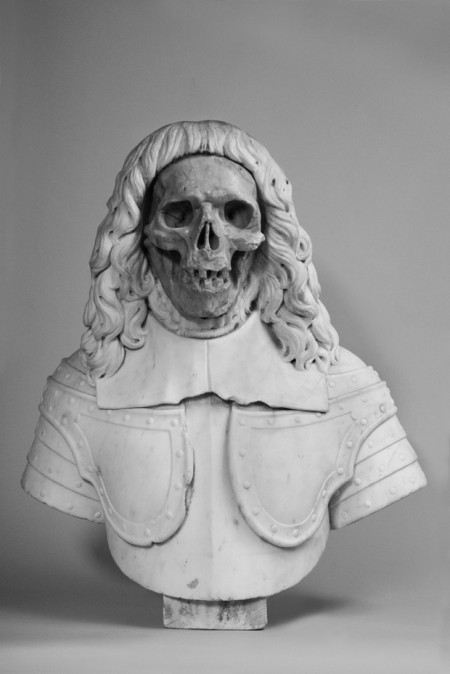 I think I find this bust so disturbing because that appears to be a REAL human skull embedded in the marble. Were they trying to immortalize a loved one or a leader?
I couldn't find anything online about it, so I am left with my own morbid imagination and the haunting image of this bust.