Every day, I happen upon a scene like this, but by the time I get my camera, they've stopped. Or sometimes, I can get my camera, but they suddenly become shy. Today, however, they just kept on cuddling for THREE whole minutes. I trimmed the cutest bits to show you.
Lucy is the cuddliest cat I've ever had the pleasure of knowing. She would cuddle with me all day long if I let her. She snuggles with Elvis and even Nina, the dog. Caitlin, our baby sitter, caught them in the act the other day.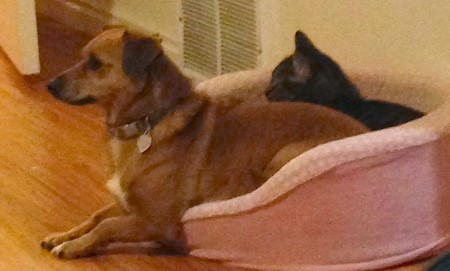 Nina doesn't appear to like the snuggle nearly as much as Elvis does.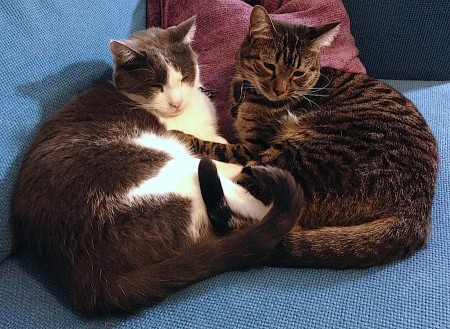 I'm so glad we have animals who not only get along, but actually LOVE each other. It brings me joy every single day.
Update 8:51 pm
I can't believe I got two videos in one day. I have been trying to film these guys for MONTHS!