When I was scanning all my grandmother's old photographs, I found this picture of me with Santa.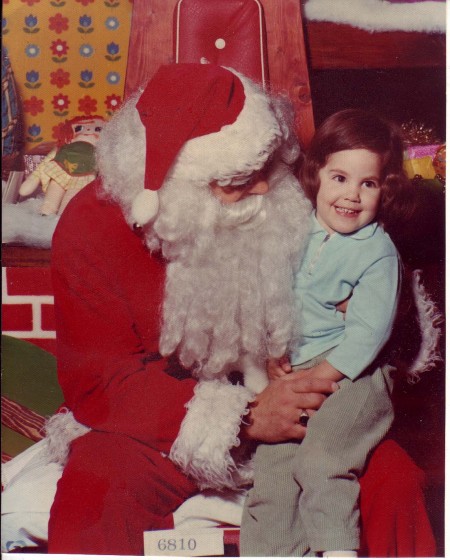 I had never seen it, so if my parents had a copy, my dad must have gotten rid of it when he went all Jehovah Witness. He joined that religion right before my fourth birthday, so I must have been three years old in this photo. Either that, or it was an illicit Santa visit AFTER my dad joined the religion. I look a little older than three, so maybe it was.
There have been times when I have lamented not knowing many things about my dad's or mom's childhood, but here I am looking at a mystery of my own.
Well, Merry Christmas from Santa and me! I had no idea we had been friends…