A weblog by Laura Moncur
12/27/2014
I love this quote from A Civil Campaign.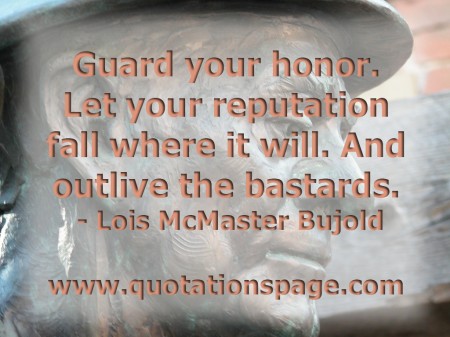 It reads:
Guard your honor. Let your reputation fall where it will. And outlive the bastards.
Still working on that last part…
Previous: Halloween Manicure 2014
Next: Do Not Lose Faith in Humanity

No Comments »
No comments yet.
RSS feed for comments on this post.
Leave a comment
Powered by WordPress
(c) 2003-2007 Laura Moncur