I have been coloring for fun for years now. It seems that there has been an explosion in adult coloring books, which I have enjoyed. Here are a few that are really nice.
I've used Prismacolor colored pencils for my coloring, but the huge box, as awesome as it is, is unwieldy and bulky.
Plus, they NEVER look as good as they do in this photograph. The minute you start using them, you have to sharpen them. And then some of them are longer than others. And the whole thing becomes too much for my mind wishing for Zen can handle.
So, two days ago, I bought some Crayola Twistables Colored Pencils.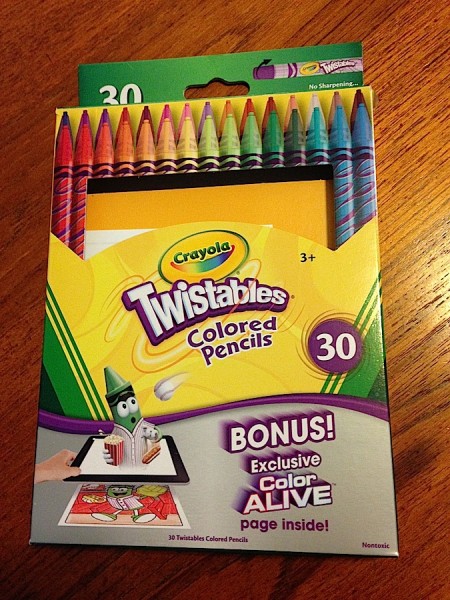 They are ALWAYS the same size because you just twist up when you need more color. The coverage is as good as Prismacolor. There are only 30 colors instead of 72, but I'm getting so blind that I really can hardly tell the colors apart anymore. You could probably hand me a 8 count box of crayons and that would be enough for me.
I didn't like the box because I could tell it was going to be ripped and broken in no time, plus I couldn't see the colors easily, so I made a pencil case out of some scrap material I had hanging around.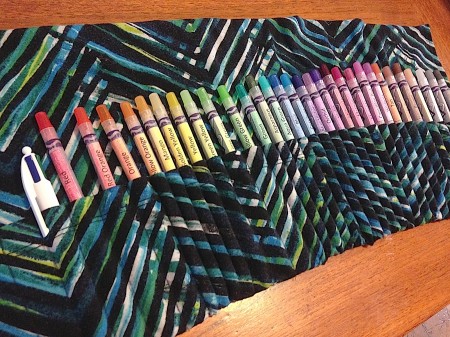 I didn't use a pattern, I looked up pencil roll pattern on Google and found tons of pictures. After looking at all the pictures online, I just made mine based on what I saw.
The top material folds over the pencils so they don't fall out of the case when they're rolled up. The roll is very thick when rolled, however.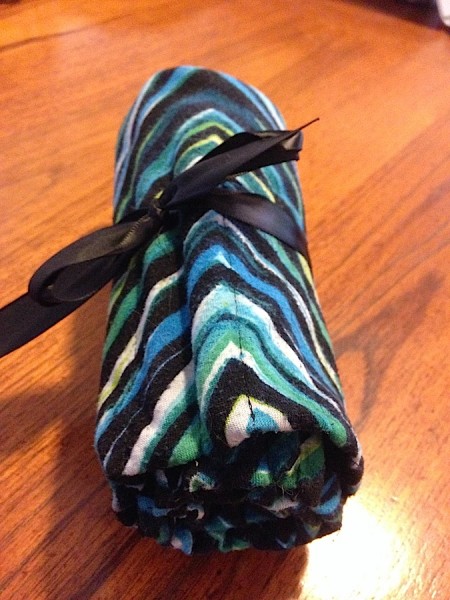 It might be bulky, but not nearly as bulky as the Prismacolor box. Plus, I have dropped those stupid pencil trays so many times that I just cringe seeing them now.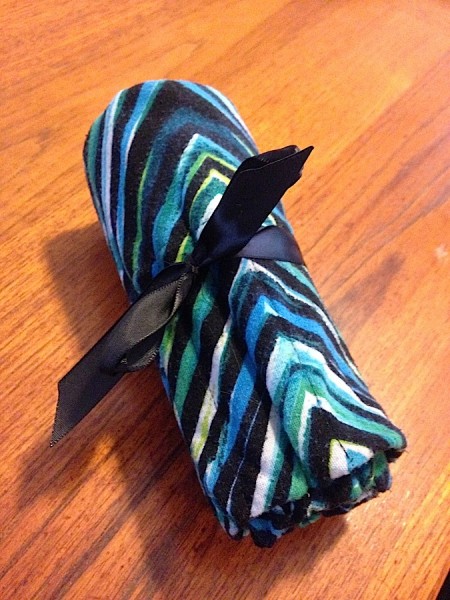 One thing I don't like is that the Twistables don't have the color labeled on the pencils. I have to go by the plastic color of the pencil and it doesn't really match the colored pencil lead. So, I took the names for the colors off the back of the Crayola box and printed up a Excel spreadsheet with the names on paper. Then, I colored the boxes with the actual pencils and taped the labels onto the pencils with invisible tape. You can see how they look in the detail from the pencil roll photo.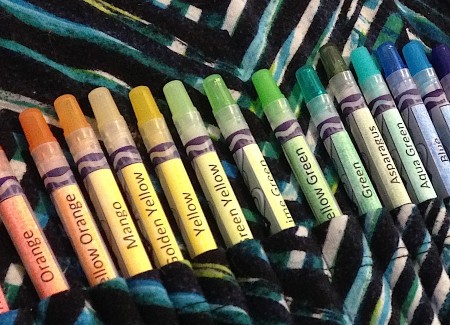 If you want to do the same thing, you can download this Excel Spreadsheet and print it up.
Now, I can color without worrying about pencils that want to spill and pencils that are shorter than the others. It's portable now, so I can take it with me on vacation and enjoy it. I hope this idea helps you with your coloring enjoyment as well!