A special thanks to Wil Wheaton for directing me to Re-Imagineering. It's a weblog written by Pixar employees on how they would re-imagineer Disneyland and Disney World. The Disney World stuff is lost on me since I've never been there, but I love to read about what they would like to do with Disneyland since it's such a fixture for me.
I particularly liked this entry about how they would love to bring back Adventure through Inner Space.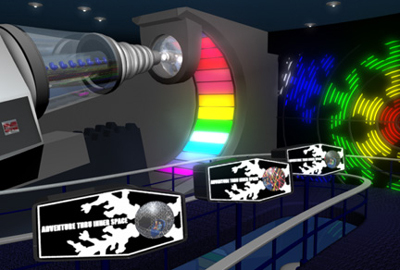 They planned on putting it where Honey, I Shrunk the Audience is currently located. Just like Captain Eo before it, this attraction was passable when it was new and unbearable as the years have gone on. I would love to see the return of ATIS. An updated version that is more accurate scientifically and less psychedelic would be really appreciated.
Until then, we'll have to just watch the Adventure Through Inner Space DVD over and over.
Via: WWdN: In Exile: down the rabbit hole, into tomorrowland and beyond