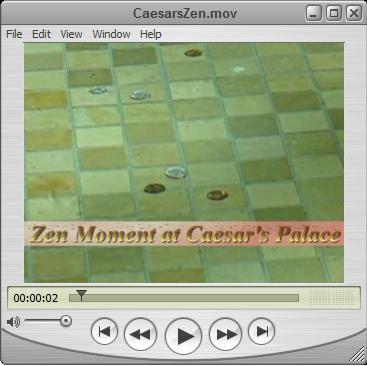 I was waiting for my family at the Forum Shops at Caesar's Palace. I had done all the shopping I cared to, so I was sitting by the fountain while they looked in the Sony store again. I was happy just to rest there. Sometimes the best time for vacation is the time when we have nothing to do.
I could see the water moving slowly in the fountain. It had been turned off and I could see each coin in the water. The sun was coming in through the skylight and reflecting off the water into my eyes. Because the fountain had been turned off, the water had strange currents.
I am continually surprised by Las Vegas. Tacky souveniers are right next to famous designers. You can buy a Fendi and a refrigerator magnet within steps of each other. All the while, the most interesting thing is the defunct fountain and a little bit of sunlight.