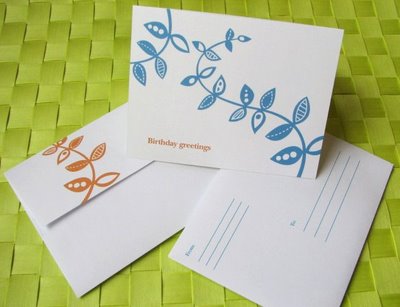 So many birthday cards that are available with Microsoft Publisher or even Apple Pages are garish and tacky. These are a little more tasteful:
I always print up my own birthday cards. It's nice to see that other people do as well. I haven't found a good greeting card from any of the companies for years and printing my own is the only option for me now.
I don't want something sappy. I don't want something that makes fun of how old you are. I especially don't want something that uses Kai's Power Goo on pictures of animals. I just want a nice tasteful card that says I'm glad you were born and I'm glad you're still alive. Is that so much to ask?