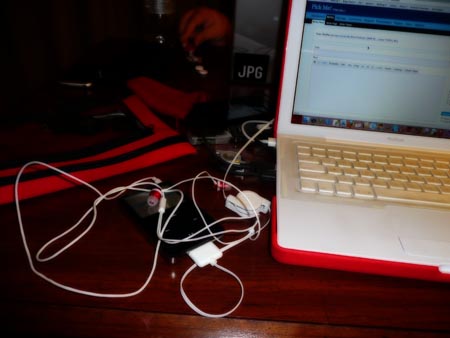 A hotel in my nation's capital looks very much like a hotel anywhere else. Wireless and wired Internet for $10 a day and my gadgets spread out over the table.
Mike reaches for a Certs as he researches our excursion to the Smithsonian tomorrow.
This morning, I was in Salt Lake City. Tonight, I'm in Washington D.C.