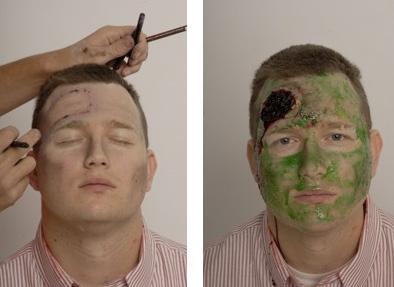 Zombie costume? You need the makeup and it's right there in your kitchen!
I used similar techniques for my "Homecoming Queen's Gotta Gun" costume: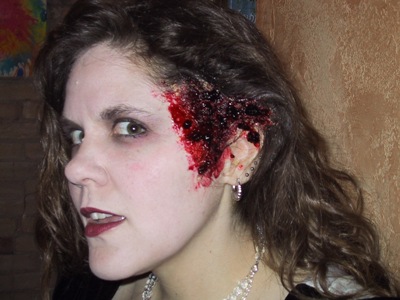 You can see more instruction here:
I love to create a costume that has a lot of makeup effects. Sadly, this year, it's a mask for me. Maybe next year I can make a gory wound.
Via: Craftzine.com blog: HOW TO – Halloween Zombie Makeup (Video)