Ward Jenkins of Ward-O-Matic fame posted his costumes from his childhood here:
I love this costume with him, a neighborhood friend and his sister. Doesn't he look spooky?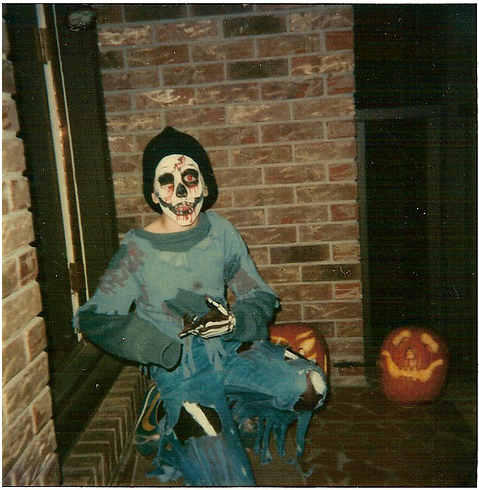 I don't have any photos from my childhood dressed up because we didn't celebrate Halloween. I feel really jealous of Ward's old photos from his Halloween past, but that doesn't stop me from enjoying them.