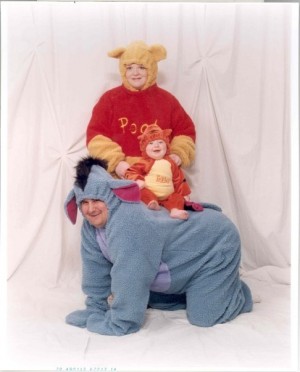 I've been enjoying the Awkward Family Photos blog lately.
There is something evil and jealous of me that hates families with matching sweaters or denim shirts who all have their photos taken together in a beautiful park by a photographer. I've done it with Mike and that didn't make me feel any less jealous.
Seeing these photos however, makes it ALL better! No matter how coordinated they are, if Mommy is wearing a Pooh Bear costume, it's just embarrassing!