If you think advertisement has changed over the last forty years, you would be mistaken. Take this ad for Hai Karate cologne.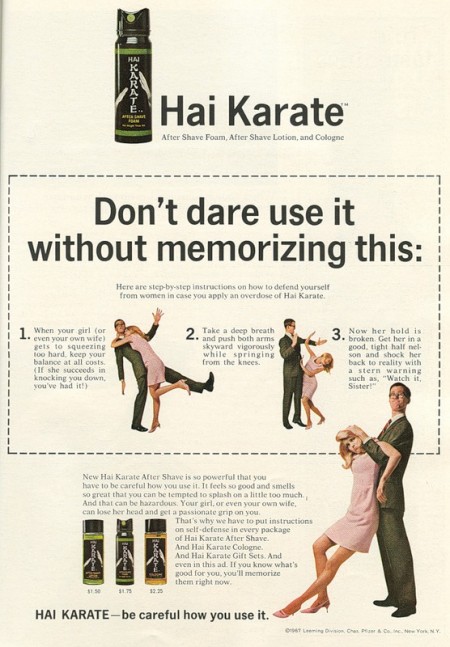 Axe Body Spray uses the exact same advertising with the idea that women will attack you if you use it. Just like this Axe Effect commercial:
I prefer this commercial because the guy looks like a Mormon missionary.
Ad via: vintage_ads: Оригинал   712×1024