This happened before my parents got divorced, so I was younger than ten years old. I grew up Jehovah's Witness from the time I was four years old, so Christmas wasn't a holiday that we celebrated. I had no memories of those few Christmas holidays that we did celebrate and even my last birthday party (held in secret so my father wouldn't find out), was fading.
My mom, Stacey and I were at a party on Christmas Eve. A friend from my mom's work was throwing the party and Mom wanted to drop by quickly to say hi to her. We were only going to stay a moment. I remember being worried that we might get "demonized" if we went to a Christmas party, but my mom said it was okay. We weren't participating in it, so we would be safe.
We walked into the friend's house from the cold and the noise knocked us over. There were tons of kids there, playing loudly. My mom said we were only going in for a minute, so don't bother taking off your coat. Grownups always forget how long it takes to talk to somebody, however. I remember standing in the warm room with my coat on waiting for them to finish talking.
How come grownups can talk SO MUCH?!
It's like they LIKE talking. I contemplated the idea that talking might not be as boring to grownups as it was to me when the mayhem started.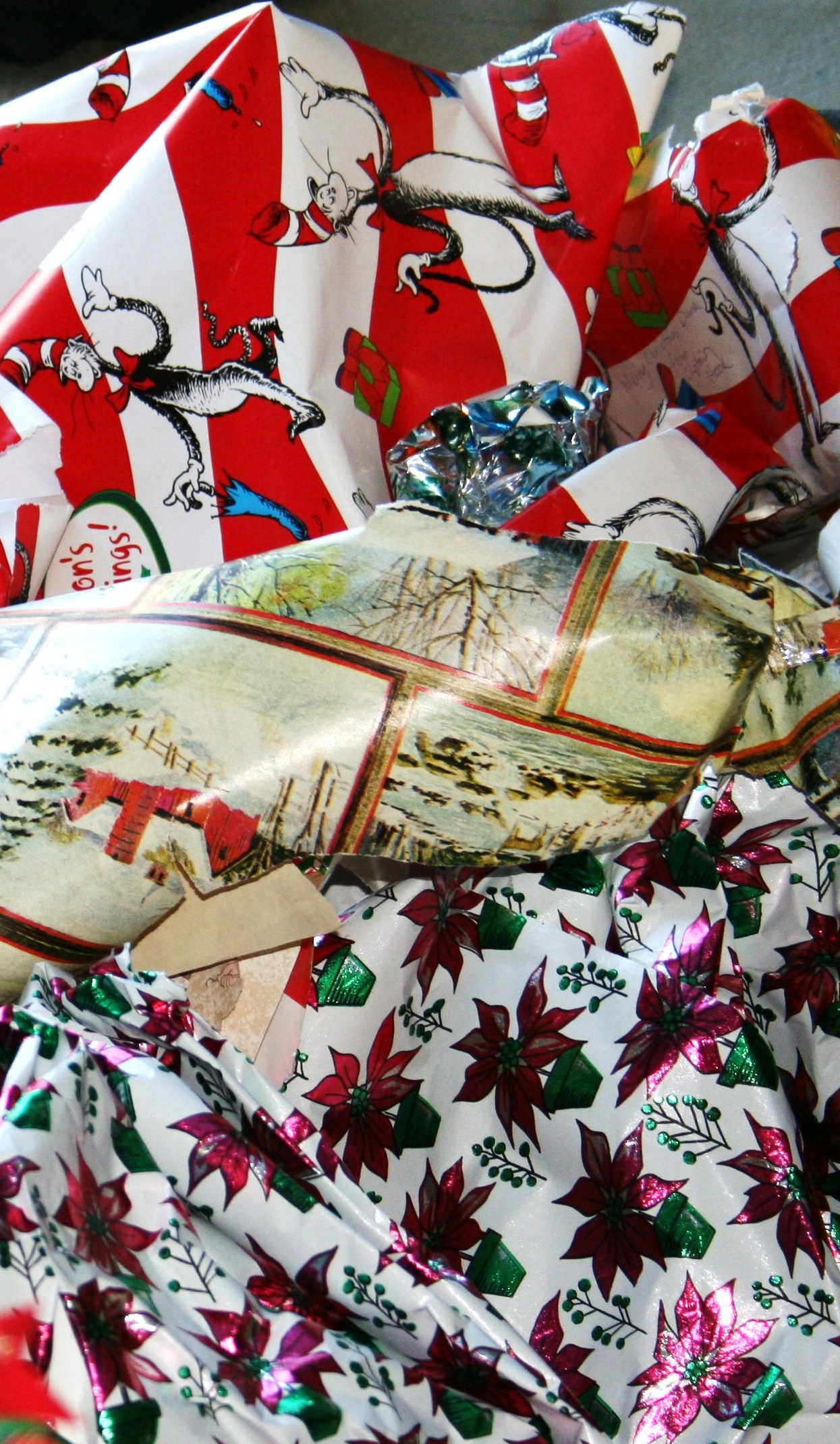 While I was sweltering in my winter coat next to the heat of a wood stove, the kids had all arranged themselves on the floor of the living room. Each child had a present in front of them. An adult counted down and all the kids immediately started ripping open their respective packages. Paper was flying with noisy disrespect for the beautiful wrapping. I watched in awe as the kids went from present to present, opening in a frenzy. They didn't even stop to play with each toy. They just opened and opened and opened.
I felt like I was going to throw up.
You might think that I felt left out. All these children were opening gifts and I didn't have anything. There are many times in my life that I felt left out because I was a Jehovah's Witness, but this wasn't one of those times.
I was disgusted (and probably a little overheated from the wood stove and my winter coat).
After the divorce, when we were able to have our own Christmas celebrations, our gift unwrapping was very different from that night. No matter how excited I got by all of my presents, I never let myself get into that frenzied mayhem of present unwrapping, partially out of disgust for what I saw that Christmas Eve, but mostly out of gratitude for all of those Christmases I missed.