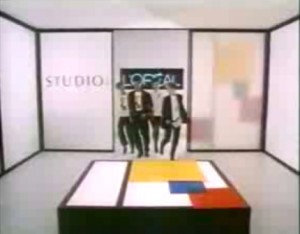 I've talked about Studio Line hair products from Loreal and how Sigue Sigue Sputnik had a commercial blurb about them before:
For the longest time, it was impossible to get that tiny commercial digitally, but I recently found the album Flaunt It on Amazon:
Unfortunately, it isn't its own track on the album. It's merely an afterthought at the end of Teenage Thunder. I separated it out and made a separate track of it. Listening to this old commercial reminds me of the Eighties all over again.