WIL WHEATON must have been a huge Swatch fan back in the Eighties. Here's what he said about this photo:
Only five watches? I must have left the house in a hurry that day.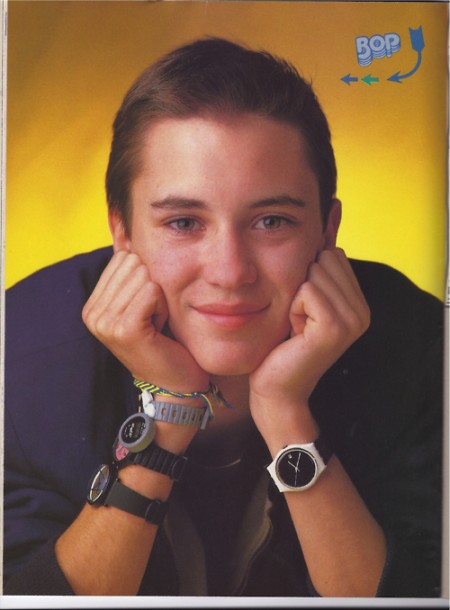 Only one of the watches is a Swatch. It's the one on the right (his left wrist). It's called Big Eclipse. I have a perfect one that I posted on Flickr long ago:
I also took a different Big Eclipse and made it into a faux Velvet Underground:
I love seeing these old Swatches in celebrity photos. It just makes me so happy!