I love this photo of Wil Wheaton. I can always depend on him to be overly watched.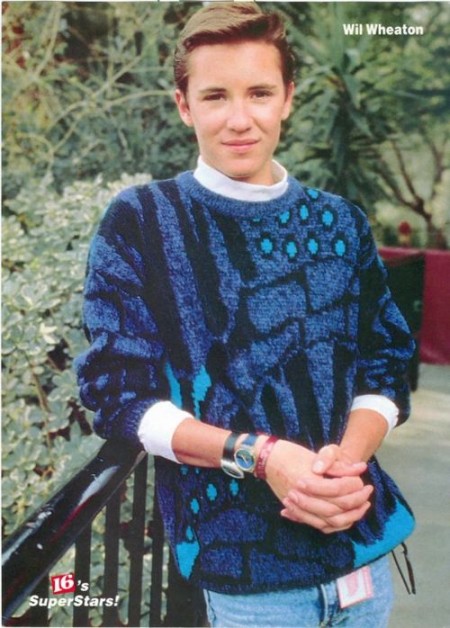 Here is the extreme closeup of his watches: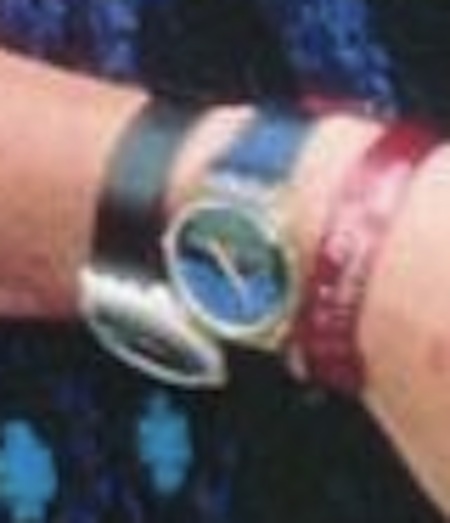 He's wearing Big Eclipse, just like he did in this other photo: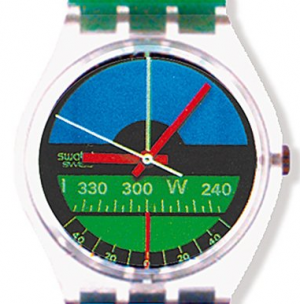 He's also wearing a Nautilus from the 1986 Spring Summer Collection. I was shocked to realize that I don't actually HAVE this Swatch in my collection. I was sure that I had, but it's not there. Here is the listing at Squiggly:
It was an incredibly popular watch in its time and if you can find a new in box one now, it's worth over two hundred dollars. Not bad for a watch that was supposed to be disposable.
Back to Wil, I'm always so sad when I see these old pictures of him. In almost every photo, he was smiling for the camera, but his eyes looked incredibly sad. His eyes didn't match the smile. Now, when I see photos of him, he always looks really happy. I guess the teen years are hard on everyone.
Photo via: Wil Wheaton SuperTeen