Last year, my sister, Stacey, came as Effie Trinket from The Hunger Games. She won for Beast of Show, meaning that she got 3-4 votes in EVERY category, giving her the most votes anyone received last year. It's not surprising, because her costume was PERFECT!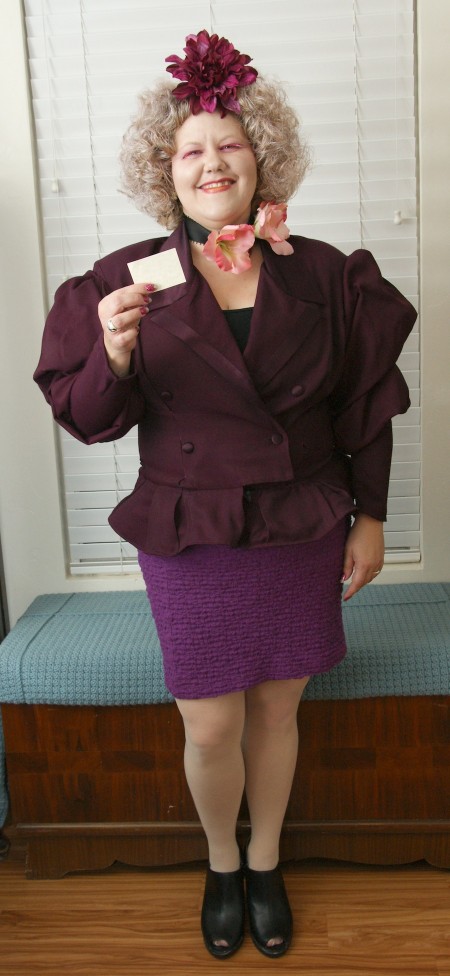 We worked long and hard on her clothes, turning a horrendous pantsuit from the 80s into the jacket. A overly frilly t-shirt from the 90s became her skirt. She went to extra effort on her flowery headpiece and choker as well.
And her HAIR!! That is HER hair (not a wig), curled, backcombed and sprayed white and pink! She said she had to take a TWO hour shower to get all the coloring out of her hair.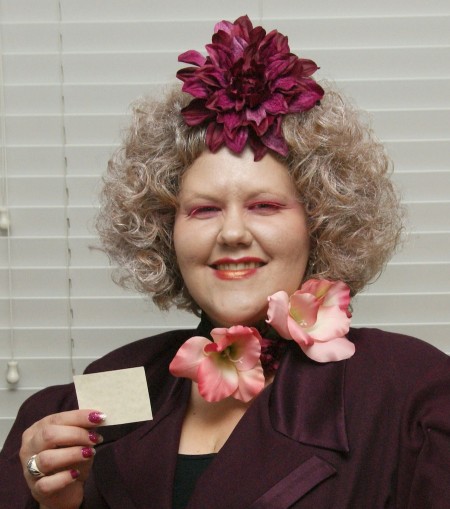 You can barely see it, but we even were completely authentic with her finger nails.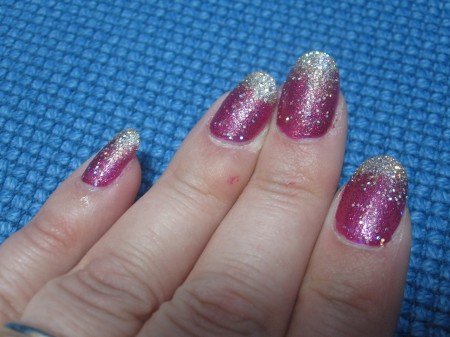 After gluing on artificial nails that were the proper length, I used Sally Hansen's Gem Crush in Lady Luck for the base.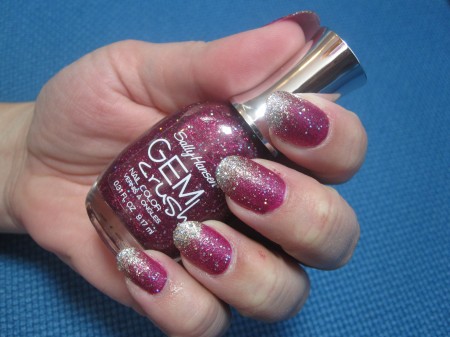 Using a makeup sponge, I dabbed on China Glaze's Cleopatra glitter polish on the tips.
I followed this YouTube tutorial:
It's surprising how little details like your manicure can make or break a costume. Stacey went all out last year and she ended up with the Beast of Show prize for it!