I was talking to a friend last month about hair, about how I don't dye my grays and how I cut it myself. She was telling me about her hair and why she dyes it regularly and the cut she chose. While we talked, I realized something. Both of us were talking about the same thing. We were both sharing our personal methods for the hair of least resistance. Both my friend and I were telling each other about the easiest way to make our own hair look good.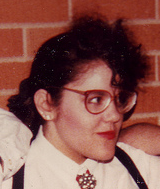 I didn't always search for the hair of least resistance, in fact, most of my teens and twenties was spent trying to make my hair something it wasn't. I spent so much time in salons, changing the nature of my hair with color, perms and straighteners during those two decades that I really feel like I've done my time. I never again have to sit in a chair for five hours, hoping they don't accidentally burn it all off my head.
I talked about The Tragic Black Hair Incident on this blog before. It was the event that convinced me to never again play with color in my hair, but even after that, I spent so much time trying to make my hair straighter or curlier than it was.
Until I found The Hair of Least Resistance.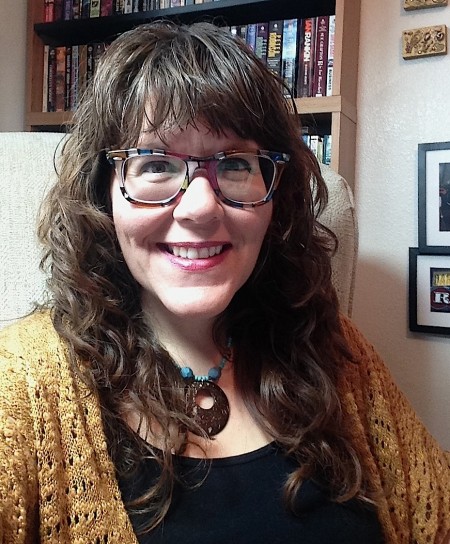 It took me 45 years to find it, but here it is. All I have to do is wash and condition it and let it air dry. No styling. No curling irons. No straighteners. No blow dryers. I can throw it into a bun or ponytail to get it out of the way. I can pin it up with barrettes to vary the appearance. It is easy to do every day and easy to maintain.
I have a special gratitude for the woman who made this video because it's the way I cut my hair.
I first tried this haircut about a year ago and I have been so grateful for learning this ability. Going to get a haircut was such a stressful activity for me because I could never find a hairdresser who could just easily cut my hair. I wish there were hairdressers who are like barbers, who just bring you in, cut your hair in five minutes and send you out the door. I don't want to be pampered when it comes to my hair. I just need the split ends cut off. Learning to cut my own hair is such a blessing and has given me a HUGE peace of mind.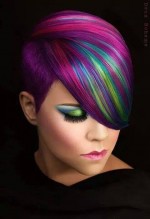 That doesn't mean that I don't get tempted. I see pictures like this and the inner New Waver in me WANTS it. She wants single clumps of blue hair nestled in with the brown. She wants to dye it all white so she can then choose a different color of hair every week or two. She wants to cut it a strange and unique style that is striking and difficult to maintain.
And then The Hair of Least Resistance wins out.
Because after forty-six years, I have learned one important thing:
I AM NOT MY HAIR.
So much of my identity was tied up in my hair in my teens and twenties that it literally took fifteen years to learn that simple fact. I am not my hair. I am not my clothes. I am not my job. I am not my group of friends. I am not my family. Standing alone, homeless and jobless on this world, stripped naked and shaved bald, I would still be me.
If I am not my hair, then The Hair of Least Resistance is the only logical choice. My only shame is that it took me so long to learn it.