We didn't win. We didn't get second place. We had a ton of fun!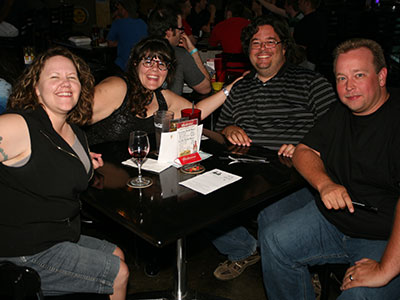 I think Geeks Who Drink is so much fun because it makes me feel dumb. I know that's a paradox, but I love it when I find that there is a gap in my knowledge. I've learned that I need to be able to name more than three Supreme Court Justices.
Ironically, we would have been tied for first place if we had just trusted our instincts and written Clarence Thomas down, even though it seems like he was just instated yesterday. Now that I think about it, though, I was working at K-Mart putting myself through college when the Anita Hill thing blew up, so he has been on the bench a LONG time.
I think the best part was that our friends came to compete as well.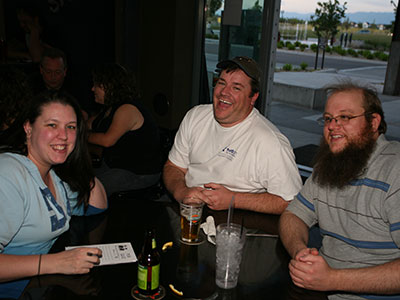 They held onto the third place spot for most of the game, but in the end, none of us won.
Next week, however, we'll see…