Mike and I have finished our epic journey with the Teardrop American Outbacker. I talked about it ad infinitum on Starling Travel. You can read all about what we saw here:
Over the course of those 3000 miles, we had a few mishaps and troubles, so once we got it home, I had a huge job cleaning and fixing them up.
The first problem we had on the road. Our taillights shorted out, which burned out our brake light indicator on our Prius (instead of just blowing a fuse). So, we replaced the taillights on the trailer and that $250 part on the Prius while we were in Little Rock. Many thanks to North Point Toyota and Charles at Mobile RV Service (501-681-5593) for taking such good care of us.
After we got back, I was surprised how much grass and leaves were in the trailer. This picture is from under the mattress. How did they get under there?!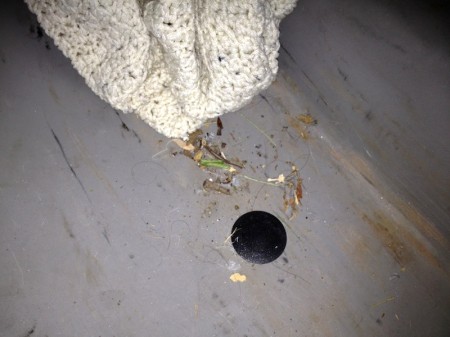 This photo is in the storage bin in the galley (where the cooler is supposed to go).
Driving that long way creates a lot of vibration. You can see how the cups in our galley were scratched up from vibrating in their shelf for so long.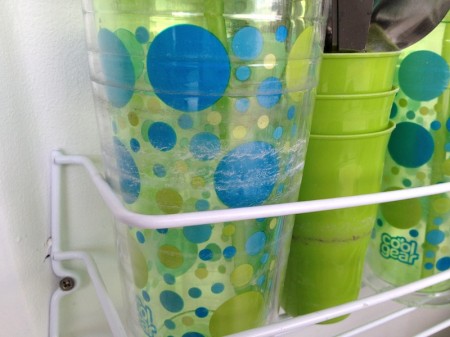 That's nothing compared to the huge black marks left by the pepper bottle. It was so bad I had to repaint that part of the galley.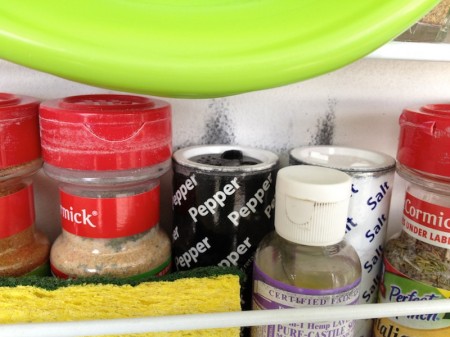 The edge of the latch on the galley door was ever so slightly too long. Over the course of 3000 miles, it wore away until it's perfect, but it left a gray stain on the galley that was impossible to fully clean off. I had to repaint there as well.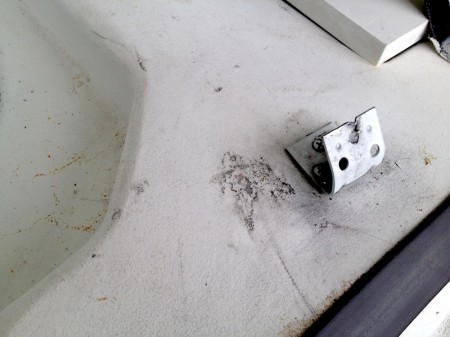 The worst was the problem with the sink drain. Driving that far caused my sink renovations to completely unglue, so the drain was just draining directly into the sleeping cabin.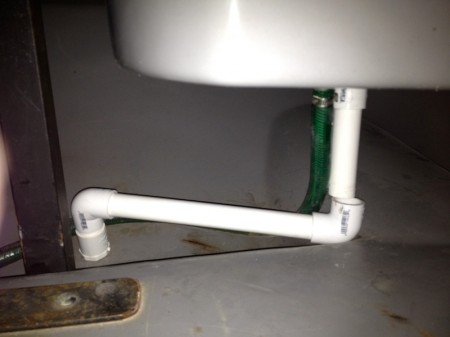 Unfortunately, we didn't know this, so we continued using the sink a couple of times and the resulting smell was atrocious.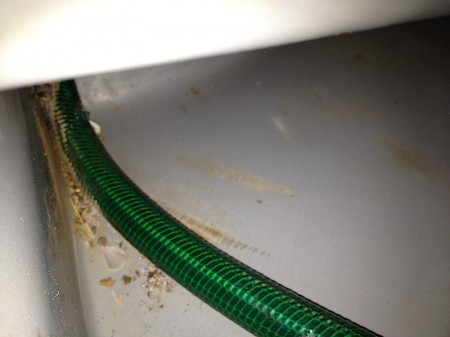 I decided that I would rather not have a sink in the galley. I removed the Reliance sink and all the drainage apparatus so the sleeping cabin is now sealed. With no water in the galley area, I won't have to worry about mildew growing in our teardrop. Of course, now I need to figure out what to do for a good camp kitchen again. Still working on that…