I read this article this morning and it kind of peeved me off.
I've talked about tiny houses and the problems that I have with them before. You can read those articles here:
Today's article decided that the lack of tiny house communities wasn't the fault of city planners. It was greedy land developers. When given a choice between building tiny houses and selling them to hippies and renting them to the rich, they choose the vacation property choice every time.
Greed… That's why there are no tiny home communities? Umm… no.
The fact is, tiny home communities DO exist. We call them mobile home parks.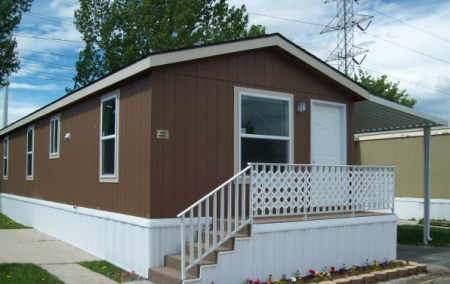 Mobile homes are tiny. They are portable. They are efficient designs that are very affordable. Why have the tiny house proponents overlooked them?
Because hippies don't live in them, rednecks do.
Hippies are too good to park their homemade tiny homes in a mobile home park because that's where the lower classes live. They don't want to admit that their choice to simplify looks an awful lot like just being poor.
No tiny house communities? Not even in the mecca of tiny homes, Portland, Oregon? Not so! I counted TEN mobile home communities in the heart of Portland.
Now, these might be mobile home communities that have certain restrictions on the size of the homes they allow in their park, so I checked the second mobile home on the list, Mobile Estates. I chose this one because a reviewer on Inside Pages called it, "a scumbag haven." Of course, another reviewer said, "They have a lot of older mobile homes here. they have been here for a longtime. the park is clean. the people are nice. it is easy to find. stop by and see." They sound like the kind of park that might be willing to have a tiny house on their property, so I looked at it up close and personal on Google Maps.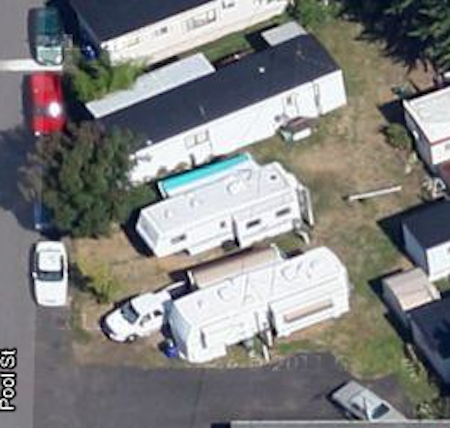 If they are willing to let a fifth wheel stay there, I'm sure they'd be ecstatic to have a DIY tiny home that looks like a little cabin. Why haven't the hippies in Portland just JUMPED on this opportunity? Because "scumbags" live there.
Stop whining about city planners, vacation rentals and McMansions. There are tiny home communities all around you and you don't even see them because you consider them unwashed masses. We poor folks have been living tiny for a lot longer than you hippies. You might actually LEARN something from us if you didn't consider us beneath your notice.