I love floor plans and when I saw the deviantART account for Iñaki Aliste Lizarralde, I squealed with delight. Mostly, because there is the floor plan for Sheldon and Leonard's apartment from The Big Bang Theory. Click any of these to see it full-sized.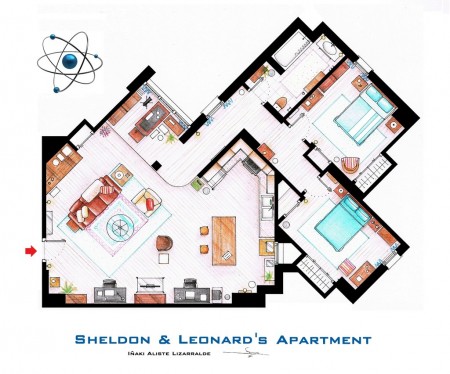 Here is Penny's apartment as well. How she can afford so much square footage in Pasadena on a waitress salary is beyond me.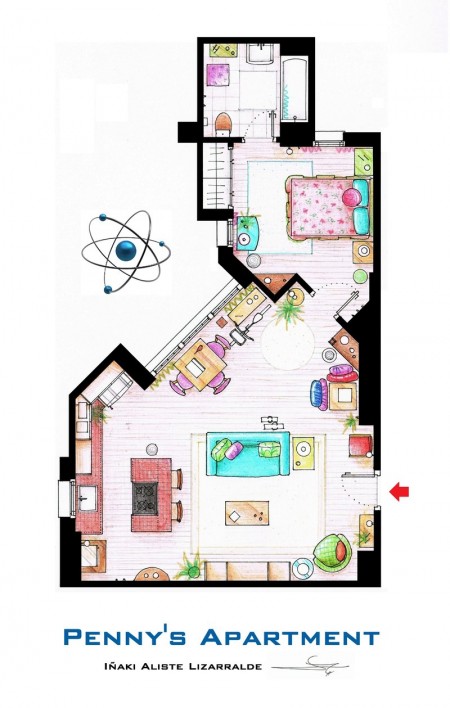 Here they are together.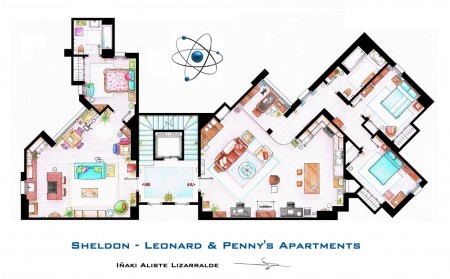 After looking at it, I realize how HUGE these apartments are. Sheldon and Leonard's apartment is easily over 1000 square feet. The cheapest apartment I could find in Pasadena on Rent.com was $1275 for exactly 1000 square feet. I can understand how Caltech University professors can afford that, but Penny is over-stretching her budget. How does she do it?!
Not very well, apparently…
Via: Floor plan of the Ricky and Lucy Riccardo apartment – Found in Mom's Basement