One of the first manicures I ever pinned on Pinterest was this one from normandlou: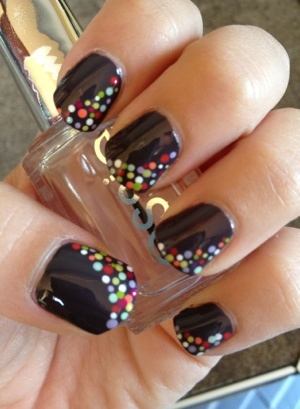 I finally tried one on my own that looks awesome for spring.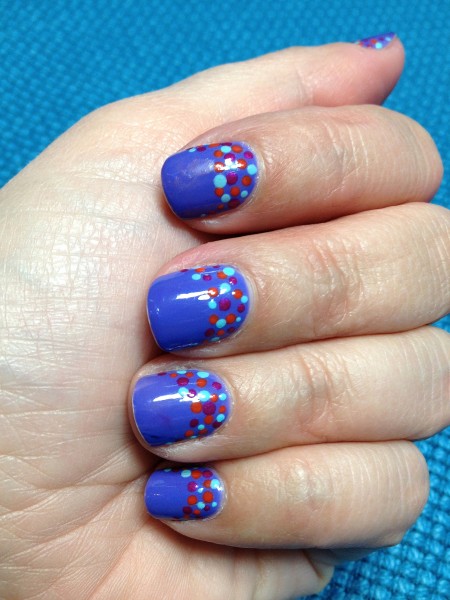 Here is a close-up of one of the fingers.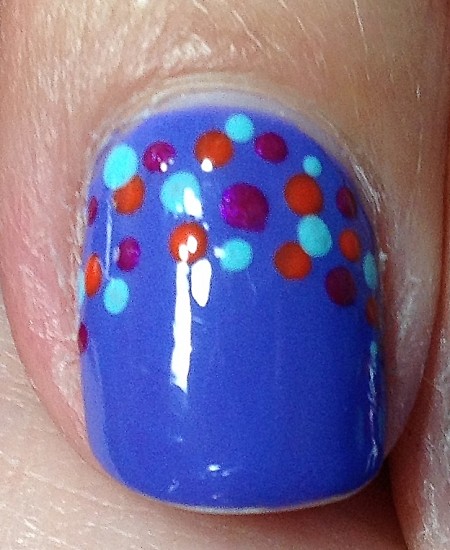 For the base coat, I used On A Trip by Wet N Wild. It's a lavender hue, even though it turned out almost blue in the photos.
For the dots, I used:
I had a lot of fun doing this manicure and although it was twice the work of my Faux Nail Lingerie Manicure, I like it even better.