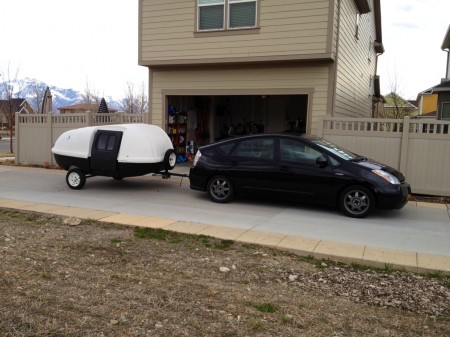 Last Thursday, Mike and I bought this cool teardrop trailer.
I talked about it ad nauseum on Starling Travel with more photos.
We are in the process of renovating it, so I'll be posting photos of it here since Starling Travel is about TRAVEL, not trailer restoration.
We've already stripped some of the peeling white paint (paradoxically, the black paint is sticking just fine and looks great). I'll post photos of that in a couple of days once we get it down to the point where we can paint.
After months of fighting a teardrop trailer obsession, I am finally a teardrop owner! So excited!