I love this little gift box papercraft from Blackpio: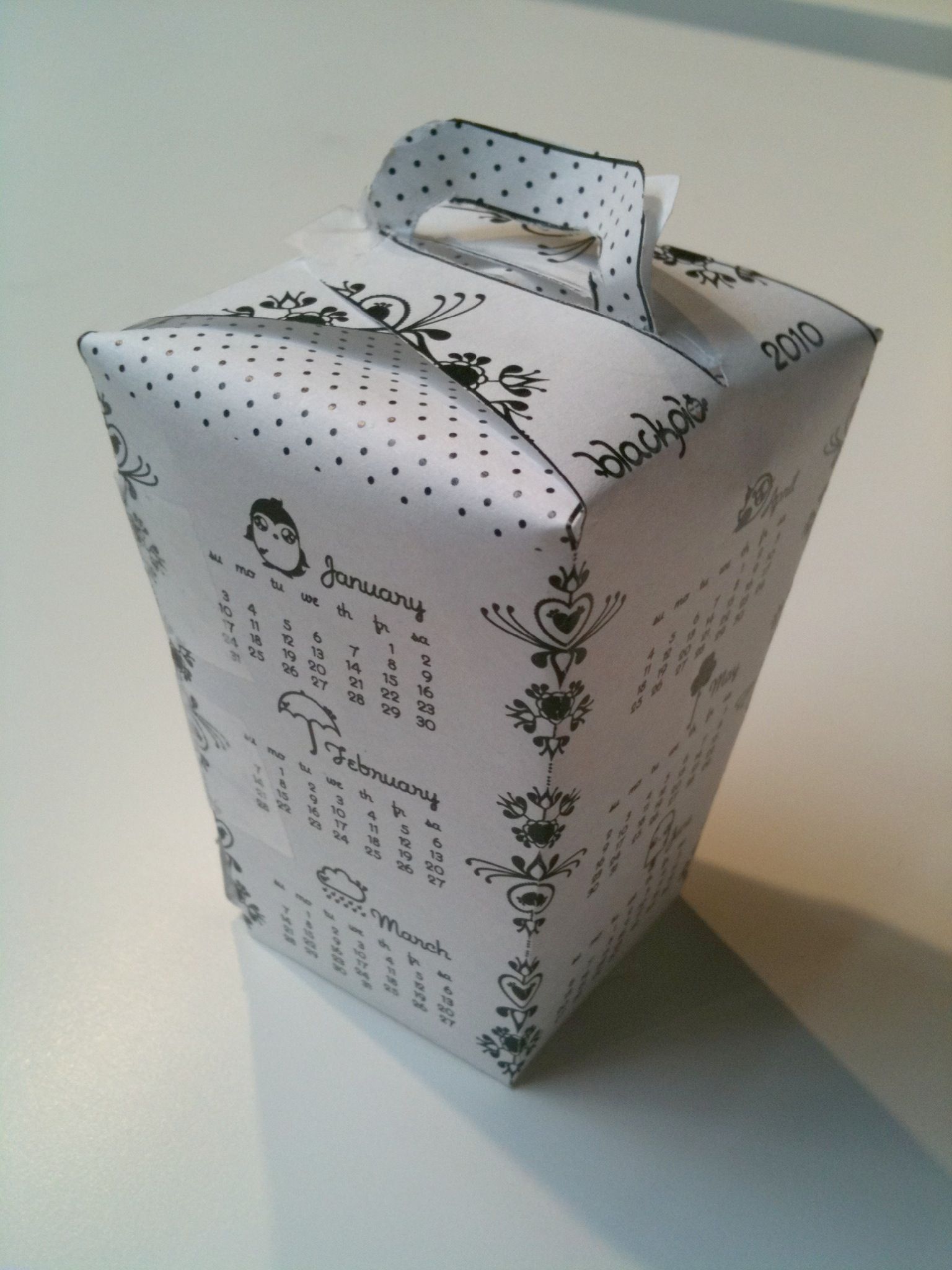 I printed it on an 8 1/2″ X 11″ piece of normal paper, which makes a small box, which is only three inches high. It really should be printed on cardstock so the handle is sturdy enough to handle the act of closing the box. I'm sure this would be a great box if it were printed on a larger piece of paper, but my printer only prints on 8 1/2″ X 11″.
So, I altered the pattern provided by Blackpio so that it could be printed on two sheets of paper and put together. Here's what it looks like when it's assembled.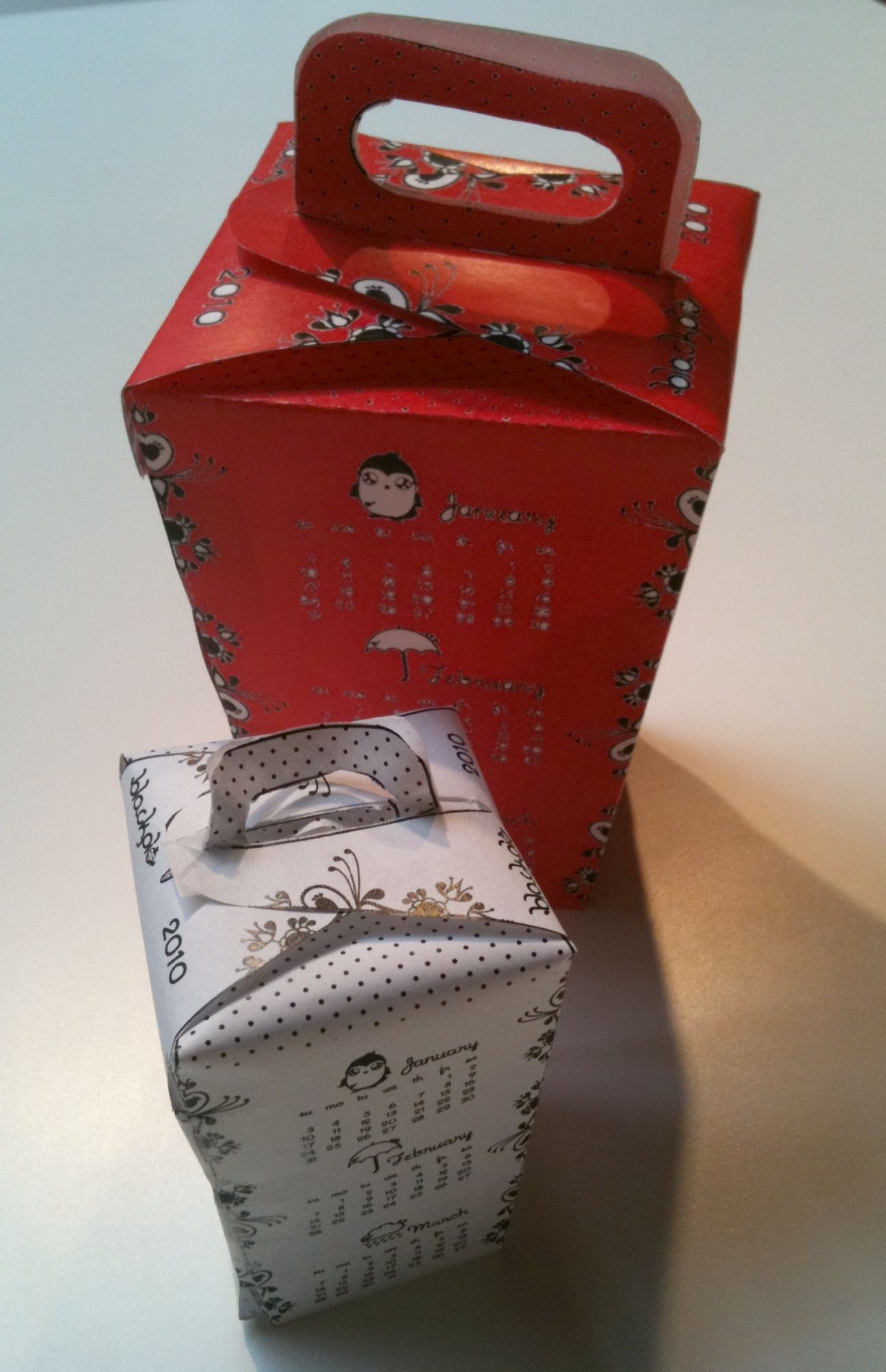 You can download the altered pattern here:
This box is big enough to fit the lollipops that Mike and I make every year, so I think this is what we'll use for our neighbor gifts this year!
Via: Blackpio 2010 Calendar Box Papercraft | Papercraft Paradise | PaperCrafts | Paper Models | Card Models