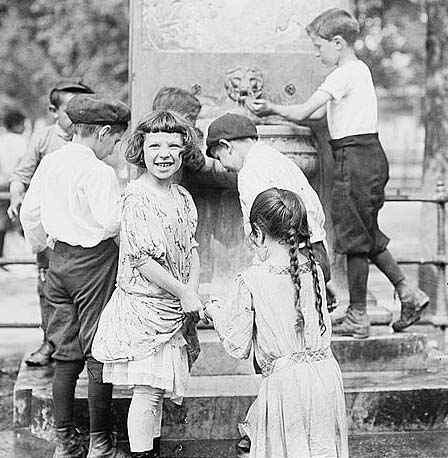 Hot Weather Scene, N.Y. from the Library of Congress on Flickr
It looks so idyllic, doesn't it? Playing in the water on a hot summer's day in New York. Between 83 and 98 years ago, those children played.
Dead.
They're all dead now.
Does it matter that she got her dress all wet and ruined it for the day?